"X" loves to tell me what he wants to learn about. The other day it was bugs. Today he said, "I wanna do Chicka Chicka BOOM BOOM!" With the "BOOM" being yelled in a good way. Try it. It's fun to yell for fun.
Found this fun counting book that you can do
here
. I used those print or write circle labels that you can get in the office supply section. I used a brown permanent marker and colored them to make the coconuts.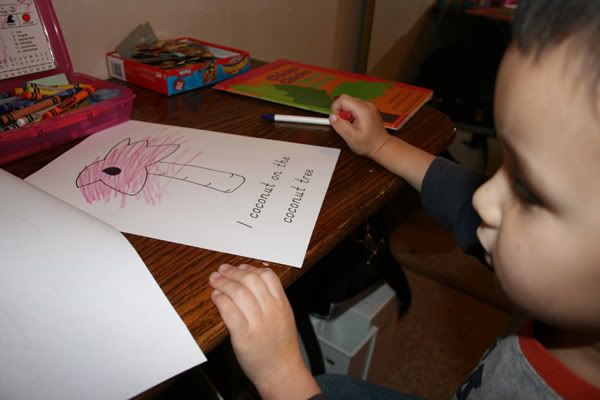 After coloring the page, "X" put the amount of coconuts in the tree. We extended the activity by placing pennies on the coconuts as we counted.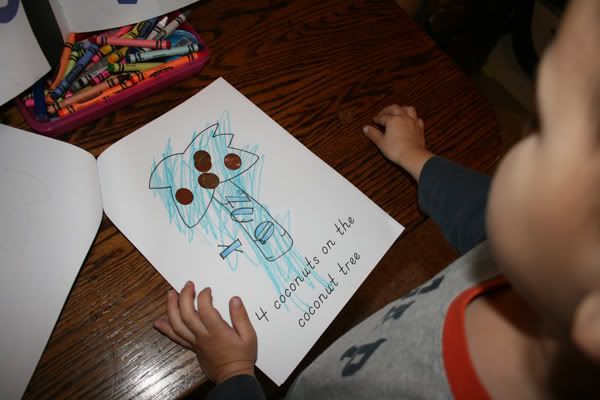 There are tons of resources and activities online. Here are just a few sites to check out:

Hubbards Cupboard
Making Learning Fun

A to Z Teacher Stuff