I was so proud of myself, getting my kids ready so that we could go to "music time" today.
My first real attempt at getting out of the house and doing something besides shopping. I'm new to area, but everyone keeps telling about this "music time" that I must go to.
Note to self. Get directions first or at least the address.
We drove around and I couldn't find it anywhere and so what to do? I end up at Joann's again because I have got to figure out how I am going to do this Valentine's Day gift for my husband.
I'll let you in on it. I was going to make him a tie, but not just any tie. A tie with personality. "B" has complained that his ties are too ordinary. He works at Pixar, and since working there has decided his current ties just won't do.
Unfortunately, there is no silk fabric with Toy Story or Up characters. I've got to think of something else.
While at Joann's I pick up some wooden hearts and a glitter heart ensemble to fancy up my wreath. I've already got some garland.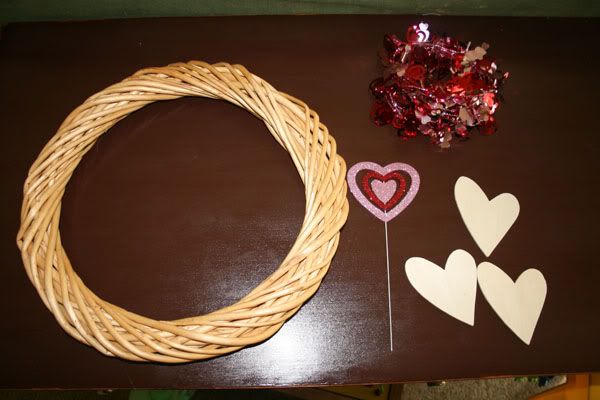 Since some of the hearts have glitter all over them, I decide to glitterfy the wooden ones.
I paint them and before the paint dries sprinkle glitter on them.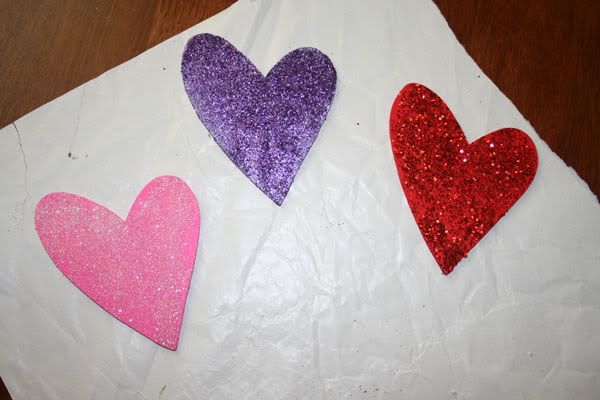 I like glitter and it likes me. Back in the day, I was known as the glitter queen. I had glitter on my toenails and glitter on anything I could get my hands on.
The heart ensemble fell apart during construction so I decided to connect them with beads. I drill holes into the wooden hearts and use wire to attach them to the wreath.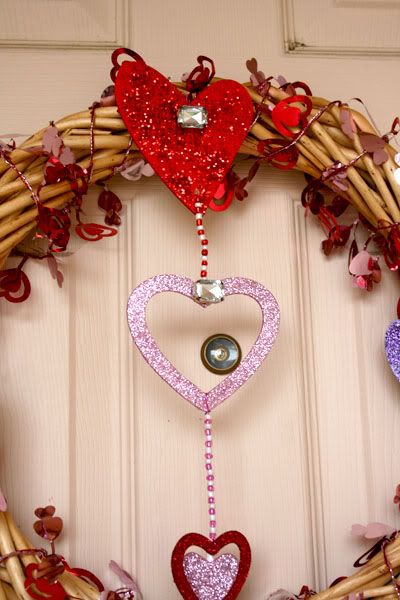 I also had some gems leftover to give it some BLING! Like it needed more shiny.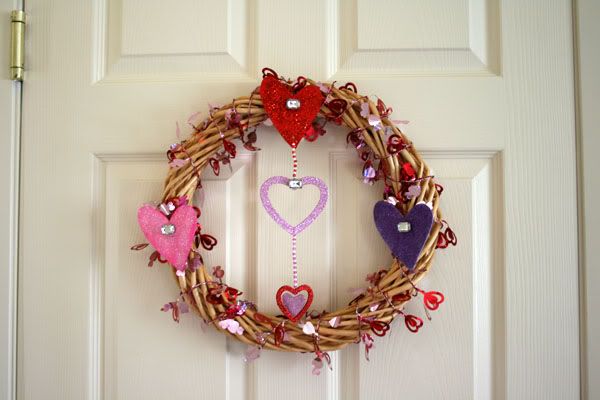 I like decorating for the holiday. Especially when it only cost 2.00!