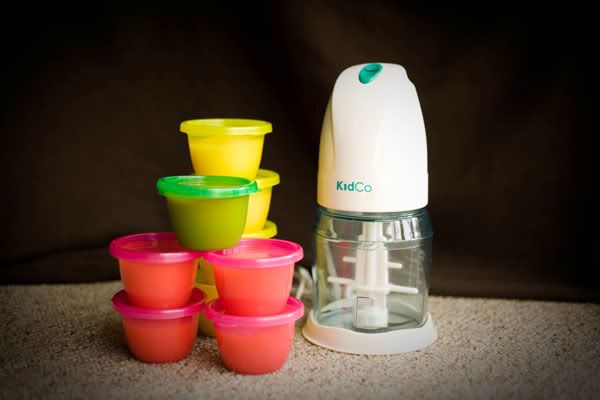 Some women can breastfeed. I can't. I've tried with all of my kids and have decided that "my girls" are just for decoration and identification purposes.
Since the breastfeeding didn't work out, this time around I wanted to try making baby food.
No boobs needed.
I was destined to succeed and succeed I did.
I found these helpful sites:
Wholesome baby food
Baby Center

Baby Parenting
One thing that has worked for me, is purchasing these little cups from the dollar store. I color code the food. I also freeze, what I won't be using in the next couple of days. When I need more, I just take it out of the freezer.
It's been really fun making the food and it saves moola. I figure, I can make double for half the price of store bought baby food. Sometimes, I can get an even better deal depending on the sales and produce.