Dear Craigslist,
I think I love you. It's true. Ever since I discovered you, I have not been disappointed.
Never.
You have so much to offer to the world.
My Father used to say, "One man's junk is another man's treasure." You have made that statement so real and true. How many times have I bought something from someone who was just going to junk it? I made them happy and in return they made me happy. How many times have I used your resources to get rid of my unwanted things?
Countless times.
Happiness is what I feel when I think of you. Sometimes, I want to jump with joy!
Take this new find. . .
I know what you are thinking. Beautiful. And yes, you are right.
I've been wanting one of these babies FOR-EV-ER! And now, since we have the house and space, my dream came true. The best part is that I was able to help someone free up some space.
Okay, who am I kidding. Really, that thought never crossed my mind. Playing basketball with my kids and doing something I love is the reason.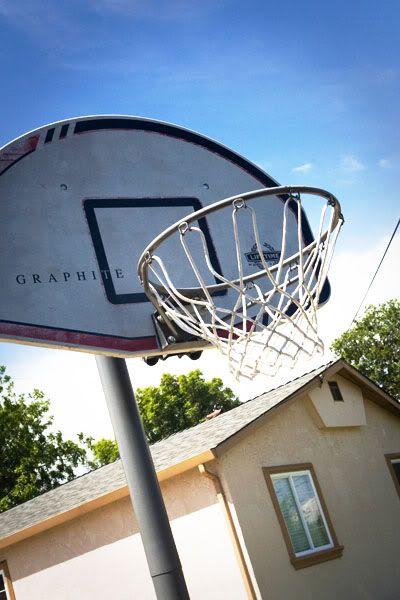 Whatever reason, it is all because of you. Now I can stop wishing my kids would be interested in basketball so I can coach their team and just enjoy playing and teaching them along the way.
And who knows, maybe one of them will fall in love with it and I will end up coaching their team.
I hope our relationship continues strong.
Yours Truly,
Valerie