With our first child, I had gotten a growth chart made out of paper that didn't last through out our many moves. Wanting to make a growth chart that lasted a bit longer, this is what I came up with.
I couldn't think of how I wanted to do it. I knew that I wanted to make something that would go along with any decor. My hubbie suggested using silhouettes. Remember my
post
on making silhouettes in Photoshop?
I started with this: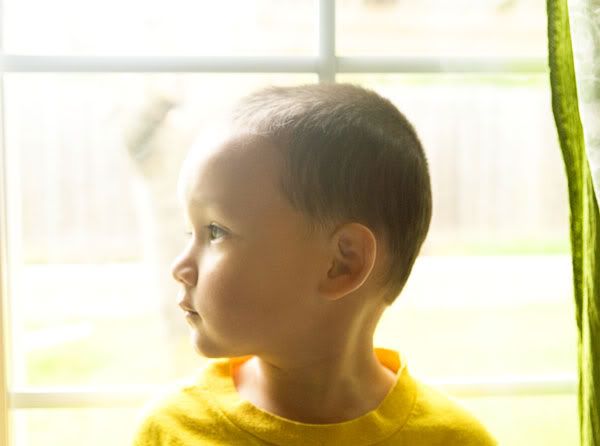 and with Photoshop, turned it into this:
My game plan was print and cut out the silhouettes and trace them onto the board until the hubbies suggested doing this:
MAKING AN OUTLINE IN PHOTOHOP:
1.Open the silhouette into Photoshop
2.Select the image using the magic wand tool.
3.Create a copy.
4.Go into blending options and the Stroke.
5.Stroke makes outlines on your picture. Change the color to black and sized it accordingly
6. Use the paint bucket and dump white into the picture. This will leave an outline.
That alone saved on ink and if he couldn't be anymore wonderful, he showed me an trick he learned at art school.
TRANSFERRING YOUR PICTURE
Using powdered graphite, you can transfer your image. It's very messy, but heck, what isn't messy?
Rub the graphite on the backside of your image.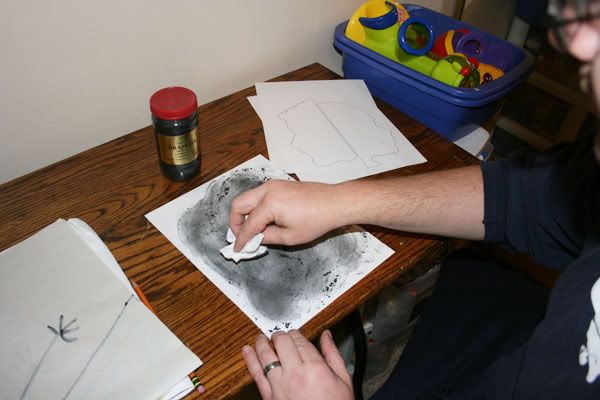 Lay the paper, graphite down onto the wood. We laid them all out, so we could see how we wanted to organize them.
The next part is to trace with a sharpened pencil.
And tah dah! A perfect replication.
I painted the silhouettes in and this is what I had:
You know how sometimes mistakes can turn out great? Well, the next step was a big mistake and I sure learned what I needed to do next time.
I used gel stain and it ended up staining the entire piece brown because, guess who didn't prime the board beforehand? Me! NOTE TO SELF: Take the time to prime the board especially if it is MDF, that stuff just absorbs.
I decided to paint the background again and the silhouettes were left looking bronze like and the border was left the stained brown.
I kinda liked it. I coated it with polyurethane.
We measured ourselves and the kids. They enjoyed it despite the facial expression on my oldest in the picture. Everyday since, she asks to get measured again, swearing that she has grown an inch.
I'm linking to: