We studied insects this week and read "A Very Hungry Caterpillar" by Eric Carle. I am a huge Eric Carle fan!
We made some
butterfly mobiles
and here is how we did it:
Materials:
Coffee filters (the flat kind)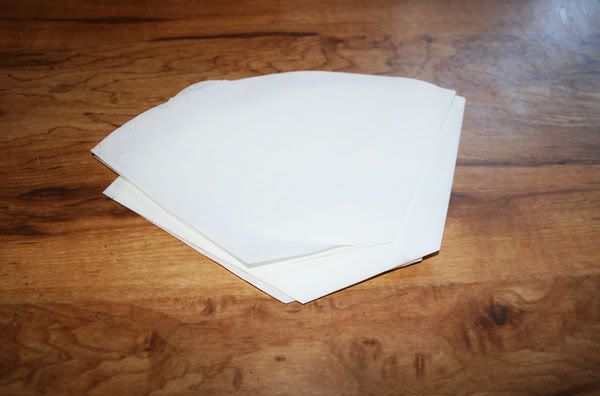 Watercolor paints
Paint brushes
Newspaper
Pipecleaner
How to begin:
1. Tear open the sides of the filter. After the first one, I got smart and just cut the edges so you don't get the frays.
2. Soak them in water and wring it out a little. You want it to be wet.
3. Lay them out on newspaper.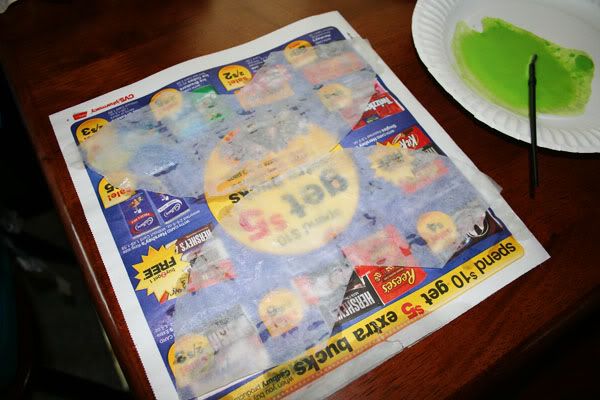 4. Now it's time to paint. I didn't have watercolor paints, so I just watered down some acrylic paint. Basically, you want the paint really wet because when you paint on the damp filter, the paint will bleed and spread out.
*You can discuss how butterflies are symmetrical and whatever you do to one side, you need to do to the other.
5. After painting, I let it dry a little.
6. Then, when still damp, I grab the edges and attach a pipe cleaner.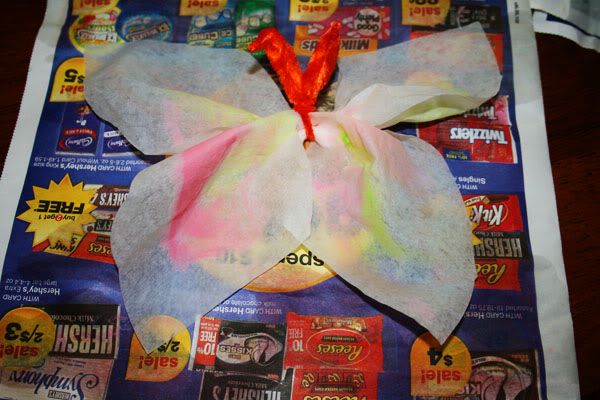 7. Set the butterfly back down on the newspaper, paying attention to how it lays, because that is how it will dry.
8. Once dried, I attach it to a string.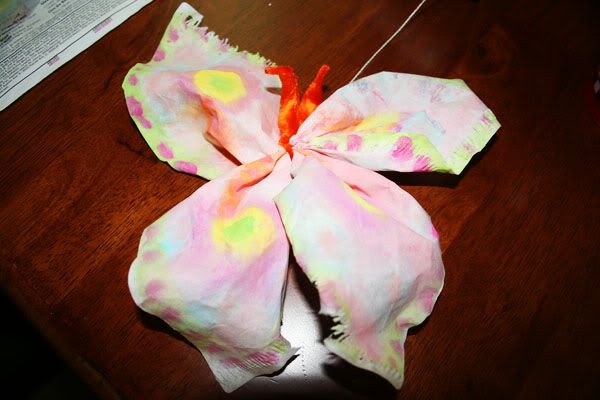 9. Then attach it to anything you want. I used a paper cup.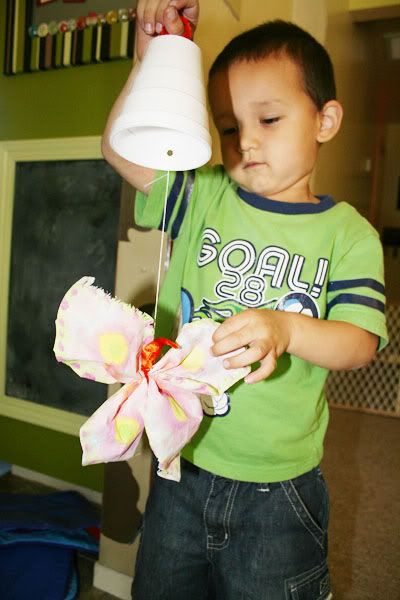 You'll have to do more than one, they are too fun to make!