Don't you just love crossing things off your list? Ooooo, I do. Makes me feel like I have accomplished something, which I have of course, but it's more than just that.
I am almost approaching the end of my biggest and littlest daughter's room. My middle daughter said to me the other day, "CJ is so lucky, her room is so pretty." I had to tell her, that her turn was coming close.
I'm excited to do her room too! So many little plans up my sleeve. Ahhh haha haha!
Onto this little project. I bet you will just fall in love with it because it is SO easy.

What you need:
Cork Tiles
Fabric
Staple Gun
Scrapbook paper
What to do:
1. Lay cork tile onto fabric and measure about 2-3 inches past the edge of the tile.
2. Staple one side and then the opposite side, making sure you pull the fabric snuggly.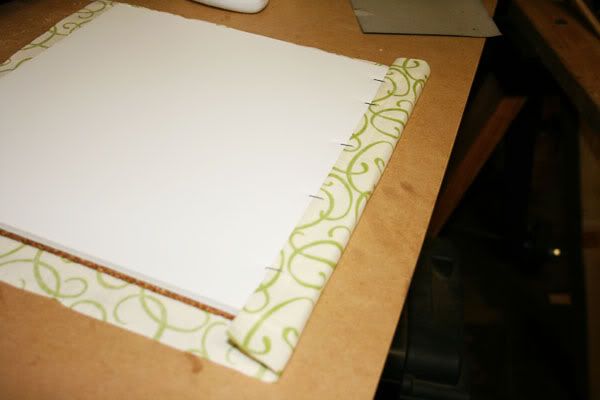 3. You want to fold the corners like you would a present.
4. Staple a piece of scrapbook paper on the back. I actually used some cardstock. Mine isn't the best color to show it because it's brown, but you get the idea.
5. You can hang it any way you please, using small nails or whatever. I just stapled picture hanging wire and then twisted the ends to make it secure.
Now the fun part! Hanging it on the wall.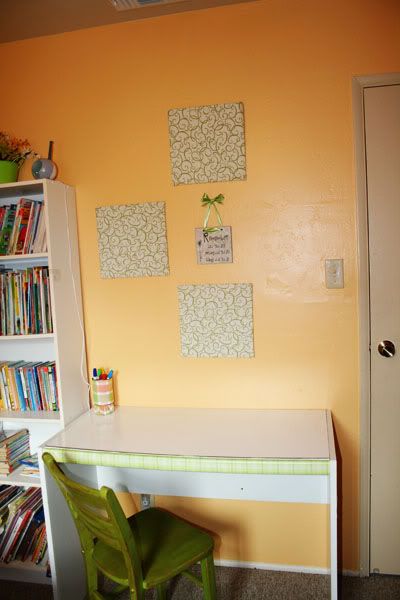 *You can see the dry erase desk in all its glory (that's for you Ben!)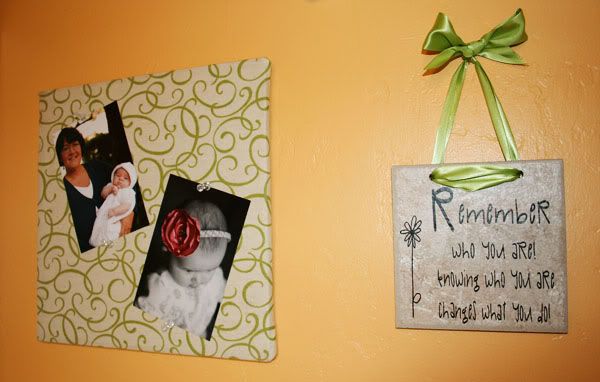 I think I'm going to try to make some fabric covered tacks. Now how fun is that???