I'm featured on
Poppies at Play
. This is what I shared, so check it out!
Also, I put a disclaimer in the post about some lil' people not getting hurt and I have to say. . . I lied!
I totally forgot about this guy. . .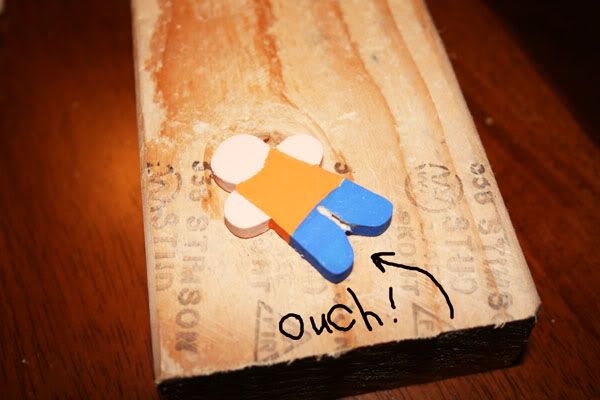 Now he's more realistic looking than ever! Yikes, my blog isn't G rated anymore!