Between my kids and the heating and cooling installers, I had some broken frames. They had broken the glass and so I decided instead of throwing them away, that I would find a place for them.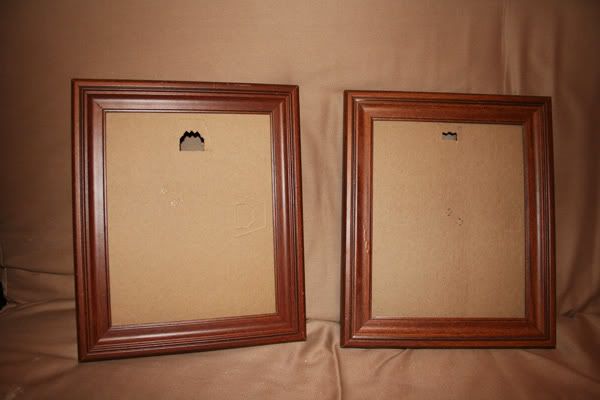 I'm in the process of decorating my daughter's room. I finally finished painting it and now I'm on the lookout for things to accessorize the room with. Awhile ago, I picked up some scrapbooking stickers because they were cute and had lots of the colors that I am using. I knew they would come in handy someday!
I used some scrapbook paper and some textured translucent paper to put on top. I like how they turned out.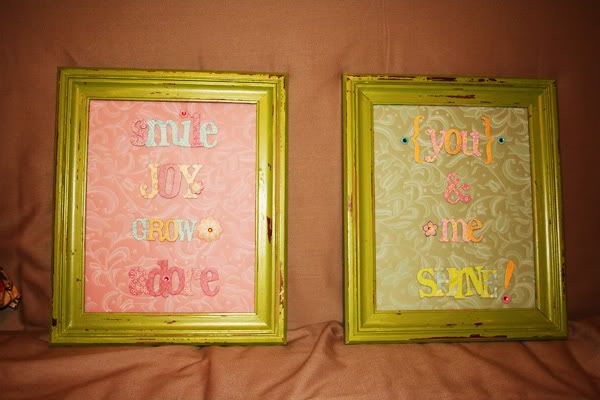 I'm usually a crazy, I can't stop until I finish, gotta get it done quick kinda gal. Lately, I've been trying to change things up a bit, so I don't burn out so quickly. I'm taking it easy, doing a little bit at a time. It's been great because I can cruise yard sales and find little treasures here and there and get exactly what I want instead of just settling for something because I want it done right then. It saves money in the long run too! Plus, I'm not insane all the time.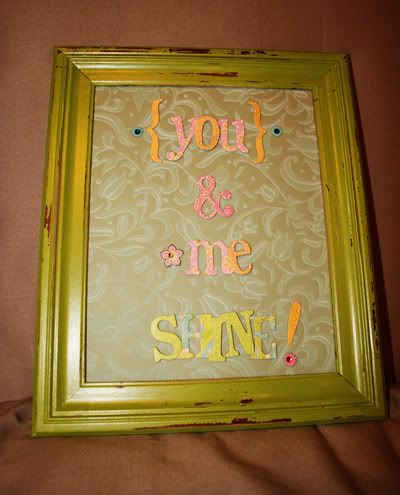 What's next on my list? I found this cool shelf at a yard sale for 2.00. I'm going to paint it and maybe put some pegs in it? I also bought some cork tiles awhile back and have been searching for the perfect fabric to cover them with.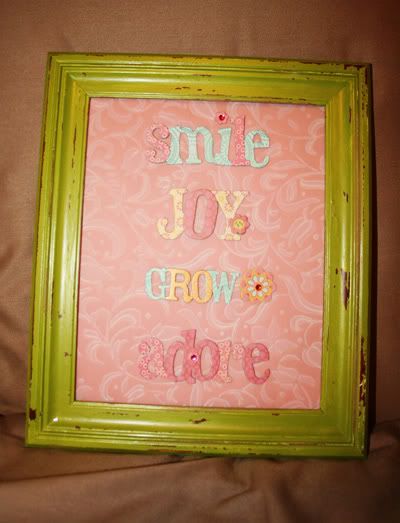 These frame are going to look great on her orange walls! I had to put them on to see how they look.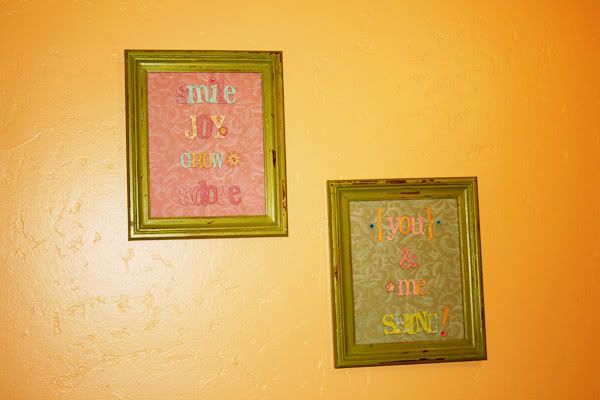 Her room is going to ROCK when I get done with it!