We've been doing
R
a
i
n
b
o
w
c
o
o
k
i
e
s
for years. Why change a good thing? I'm doing a little preschool for my 3 year old and today was
R
a
i
n
b
o
w
Day and we HAD to make
R
a
i
n
b
o
w
c
o
o
k
i
e
s
. Wanna know how to?
Here's the recipe. but basically you can use any sugar cookie recipe (click on it to get a bigger view). I only made one batch and divided into 3 balls and then colored them.
Here they are. . .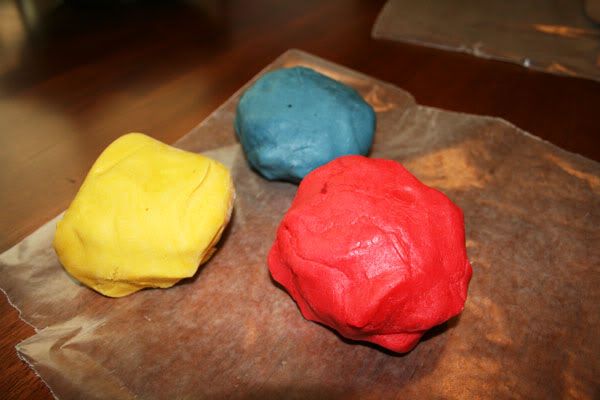 Then I give each child 3 smaller balls, one of each color and have them split it in half.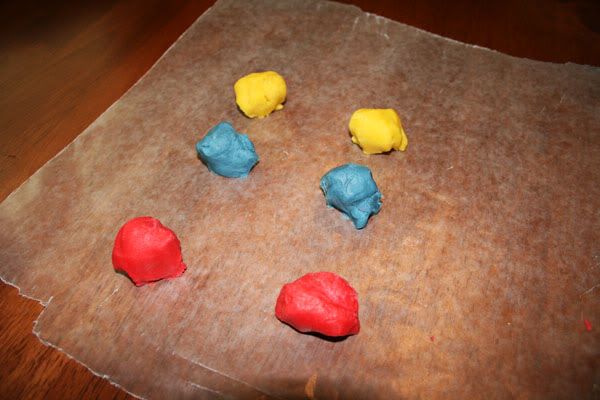 Take one of the halves and split that in half. So now, you have the one bigger ball and 2 little ones.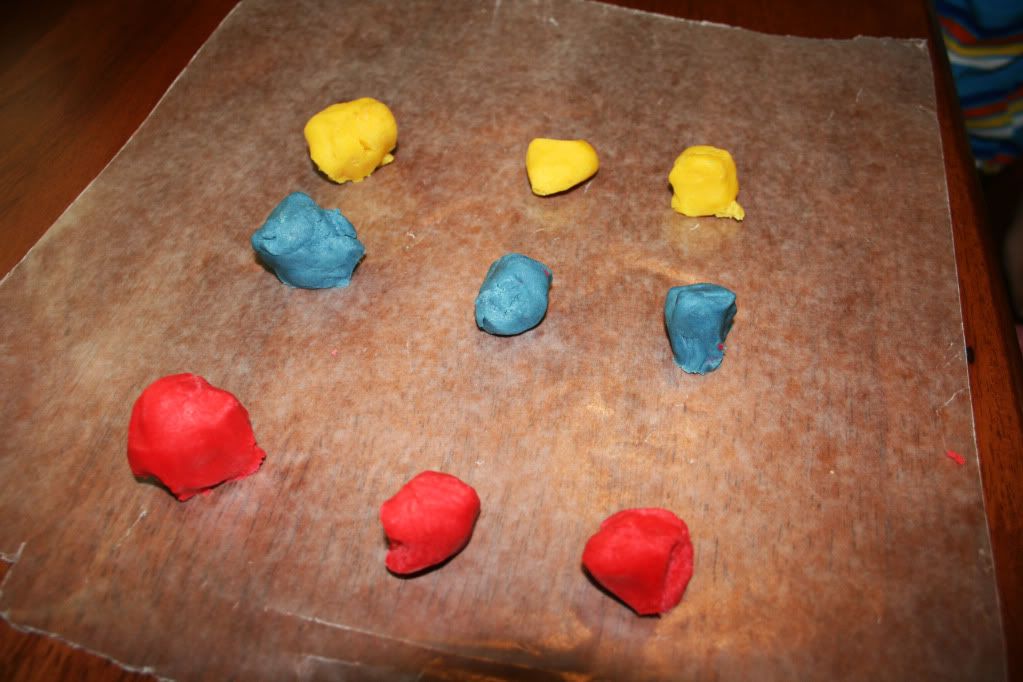 Now for the secondary colors . . .
Combine a small red and blue, red and yellow, and blue and yellow to make purple, orange and green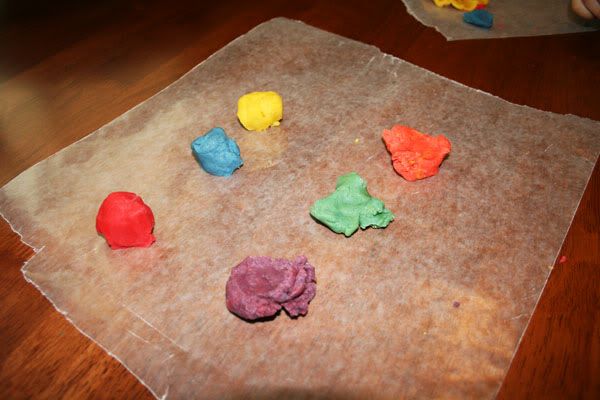 Next, make snakes (that's what I call it) and form your rainbow.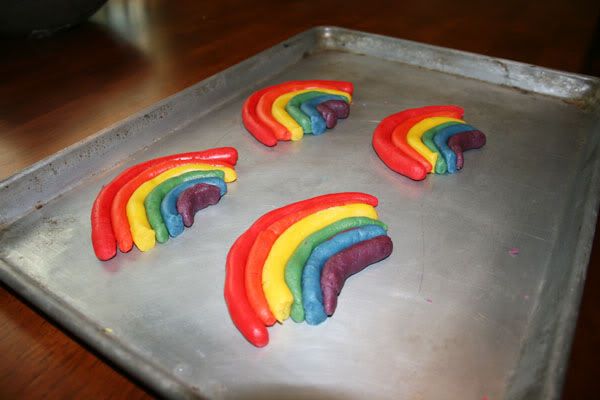 I like to sprinkle some sugar on top, bake it and there you have it! Now go make some
R
a
i
n
b
o
w
C
o
o
k
i
e
s
!