Yesterday I took my little man out and bought some new undies. I had no idea what a treat it was for him. I bought them at Kmart, because it was close to home. The problem with Kmart is that they don't have much of a selection. They pretty much only had a couple to choose from. After buying them, I thought, "Hey, why don't try another store?" I told "X" that I was going to take these back but I would be buying him some more. The package I had bought only had 5 pair. I wanted at least 10 and I didn't want to have to buy two packages. Don't they have bigger packages at a reasonable price?
Anyways, telling him I was going to take it back, just about broke his heart.
He cried.
I let him.
Then I gave in and I am so glad I did.
That boy played with his underwear for the rest of the day. He kept them rolled up in the tape and had me tape and roll some of his old undies. He put it in this star basket and carried it around all day.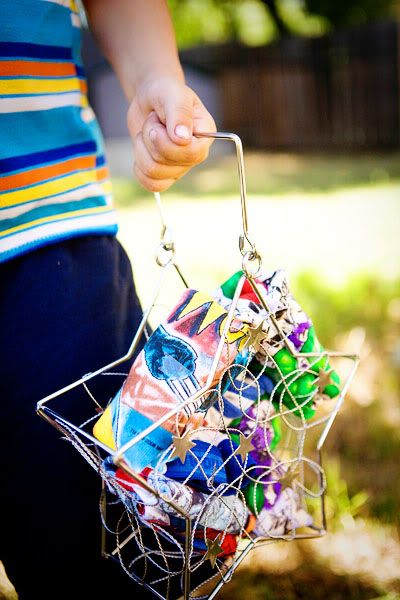 He changed several times and each time announcing what pair he had on.
We went to the park and told one of my friends, "Wanna see my new undies? I got Wolverine." and pulled his pants down to show her!
Now that's a man whose proud of his undies!