I like keeping my kid's engaged in learning during the summer months. I think it is easy to take a "vacation" while on vacation. I also think that there are some things that take little or no preparation that we can do. Here are some ideas to help you along the way. . .
Grocery Shopping Ideas
While you are shopping in the grocery store, play the alphabet game. Start with the letter "a" and have your kids find something that begins with "a", like apple. Then move onto the next letter until you have the entire alphabet.
Make money story problems as you shop. I have 5.00, how many .99 cans of green beans can I buy?
Car games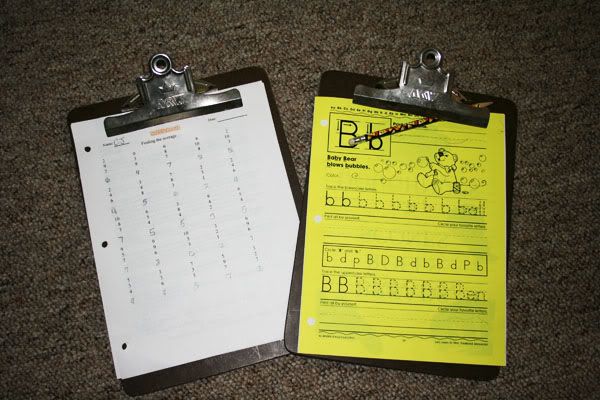 I don't know if your kids are like mine, but they love doing "school" stuff outside of school. Probably because I've been doing it all their life. I copied several fun sheets for them and clipped them to a clipboard. I keep it in the car and they can work on it if we are on the road for awhile. I also make sure the worksheets are age appropriate.
I found
this
website where I can print math sheets for my 5 th grader. It also has some great online interactive games.
I know, not all kids may find this fun, but you know your kids and what will work.
OTHER CAR GAMES. . .
Play the rhyming game. You say a word and the next person has to say a word that rhymes. When you can't think of any more, have the next person start with a word. Can you make a nonsense word?
Build a story. One person starts a story, then the next person adds on and so on.
Play games with the license plates. You can do the alphabet and look for license plates with each letter of the alphabet. You could also look for different states.
Going on some trips this summer? Why not turn it into a journal writing experience? You can take a couple colored pieces of paper and staple it with 5 computer pieces of paper and make an easy book. Let your children share their stories with each other.
Take a notebook and turn it into a fun journal for your child. They can write about what fun things they have done during the summer.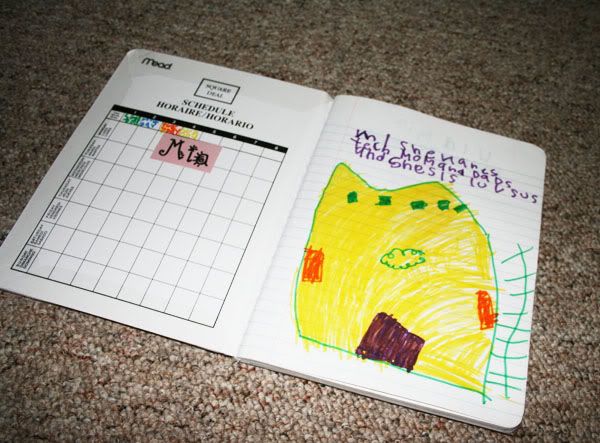 GOT A SUMMER READING PROGRAM?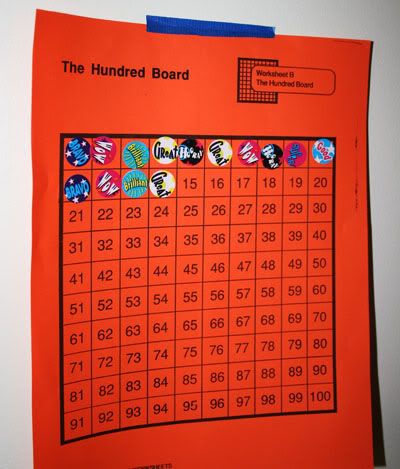 I just made a copy of a hundred chart. Each time Mia reads a book, she puts a sticker on the chart. Each time she reads 10 books she gets a prize. When she gets 100 books, I told her I would buy her a giant candy bar, but you could make it whatever you want. Maybe it's a slurpee or a prize at the dollar store.
Also, take in consideration what reading level your child is on. Mia is a beginner reader and so her books are very short. The goal of reading 100 is obtainable. But, what if your child reads chapter books? You can give points to each book. Say it is a 100 page book, you can say it is worth 5 stickers or if they are a slower reader maybe it is worth 10 stickers. Just remember to make the goal obtainable and not too hard yet challenging.
CHECK OUT YOUR LOCAL LIBRARY
Many libraries have summer reading incentive programs. Check it out and get your kid's excited about reading!
BUILD ACTIVITIES AROUND AN AREA OF INTEREST
Say your child is interested in animals.
Go to the library, and get books about the animals they are interested in.
Make an animal book. Draw a picture of your favorite animal and write one fact about each one.
Learn songs about your favorite animal.
Visit your local zoo as a culminating event.
Most of all, just have fun with your kids!
Hope you are having a wonderful summer!