When asked to get pictures with his parents, this big kid wasn't happy about it. He even eventually ran away from us! But little did he know how very sneaky I can be. So sneaky, in fact, I was able to capture these.
He was goofing around with his siblings and it was perfect, because I caught him off guard and captured Caleb just being himself.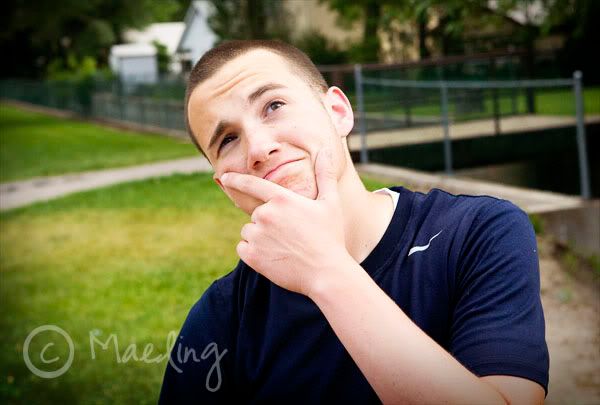 Caleb, you're one handsome young man! Don't break too many hearts when you turn 16!