Awhile ago, I saw a coatrack on
Poppies at Play
and have been wanting one ever since. I had the idea but needed my hubbie to help me design it. I'm horrible with measurements and needed his expertise!
I had some extra shower board from making a
dry erase desk
for my daughter and wanted to put it to use. We used MDF to and measured how long we wanted the coatrack to be. We also bought 1 1/2" trim to put around the edges and another trim for the bottom to hold the marker.
We also used a mitre saw to cut the 45 degree angles on the trim. Love that thing! We found it at a yard sale for a few bucks!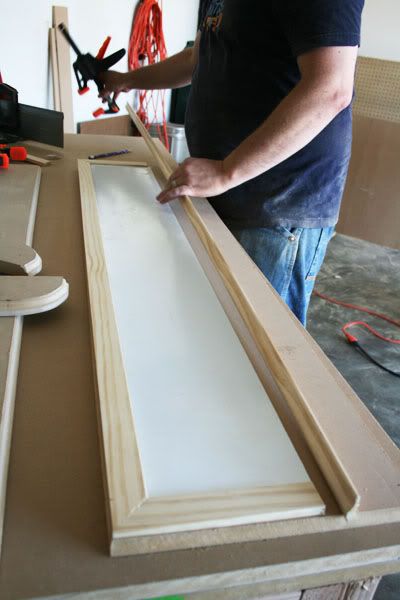 We also used some leftover bead board to decorate the bottom of the coatrack. We cut some small trim to section off the whiteboard. Our plan is to have a whiteboard and hook for each member of the family.
Next, I painted the wood. I primed the MDF (learning from past bombed experiences) and tried my hand at spray painting. I have seen so many people use spray paint and thought this would be a nice small project to try it out.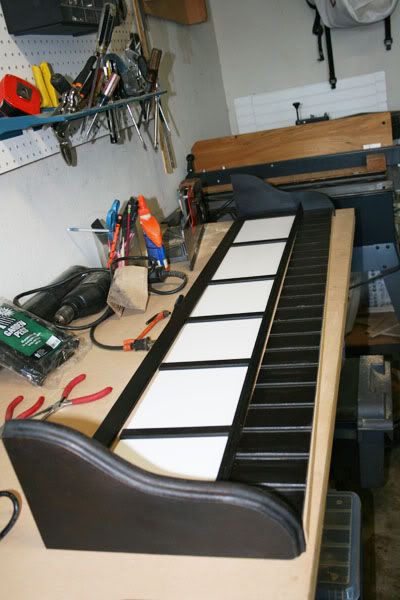 I have to say, I like using regular paint better. There are some pluses to using spray paint. It dries so quickly and you don't need to get the paint brushes out, but I like the control I feel that I have when I paint. With the spray paint, I'm always worried about not spraying it on evenly and having pools of paint.
I asked my husband what hardware we would need to assemble it. He said he was going to glue it with wood glue. I didn't believe that wood glue would be enough. It scared me because the coatrack was huge and weighed a ton. He even glued some scrap wood together to show me how powerful wood glue is.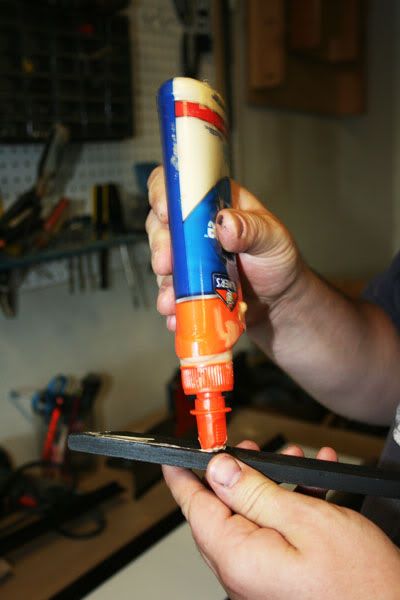 I guess he was right because everything is solid and secure! We did use a couple of screws on each side.
I love how it turned out and that I have another shelf to put things on!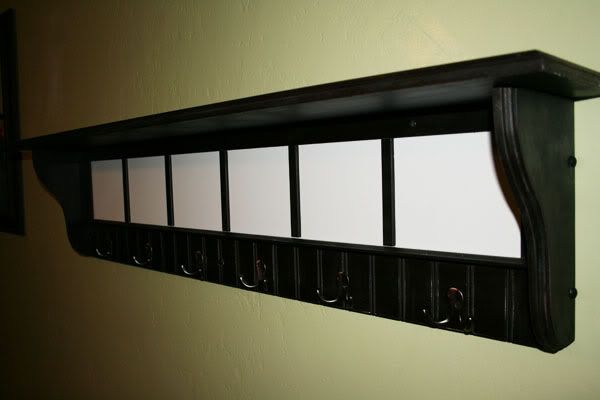 I think Ben was brilliant when he used a particular molding to hold the marker on. I was wondering where I was going to put the markers.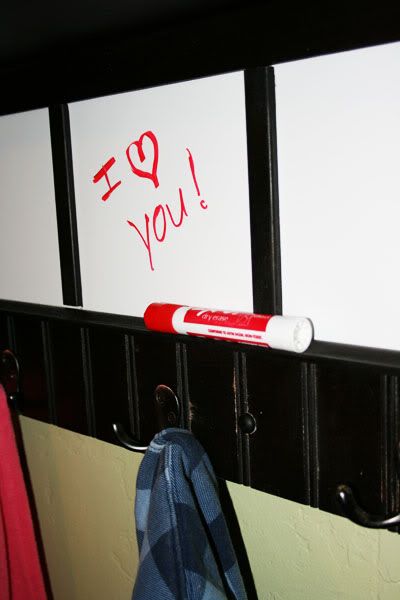 Thanks Ben for helping me with this project! I absolutely LOVE IT!