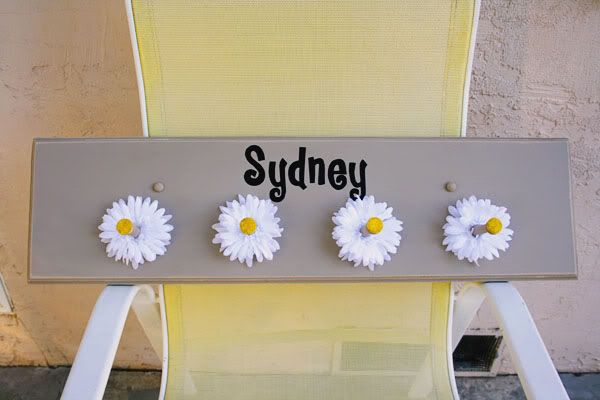 This is my first project that I have made completely by myself. I want to learn how to use all of the tools so I can make whatever I want, whenever I want. Ben has been great at teaching me but a little cautious at letting me do it without his supervision. I think he's afraid I may cut some fingers off! I am too and so I am extra careful. I like my fingers.
This is a baby gift inspired by my s
ister in law's
creations. I'm in the process of painting Xander and Mia's room and will be making one of these for them. I've got some fun ideas for theirs.
I'm also planning on making a shelf all by myself in the near future. I think Ben likes the idea that I like using tools. That means, no arguments when he wants to buy more!