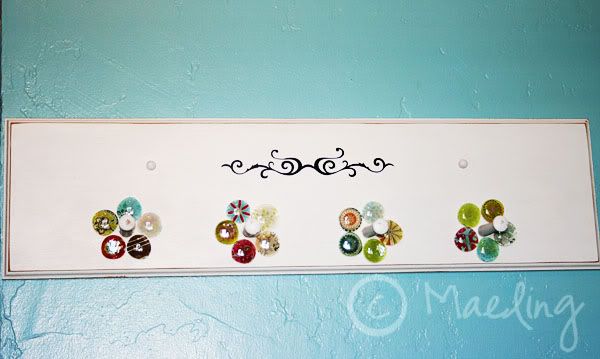 I made a friend a peg board and of course, had to make one for me too! I'm just like a little kid who is sharing. . ."one for me, one for you. . ." I finally finished painting the kid's room. I love the blue and am going to accent with some white and another color I haven't decided on.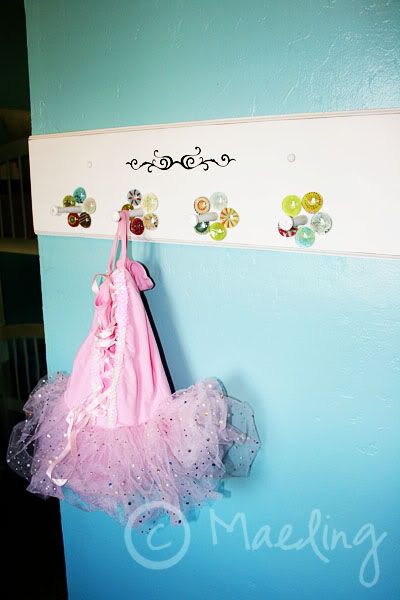 This pegboard was so fun to make. I used the circular glass stones that I found at the Dollar Tree awhile ago. Instead of making magnets out of them like I normally do, I used them to decorate each peg.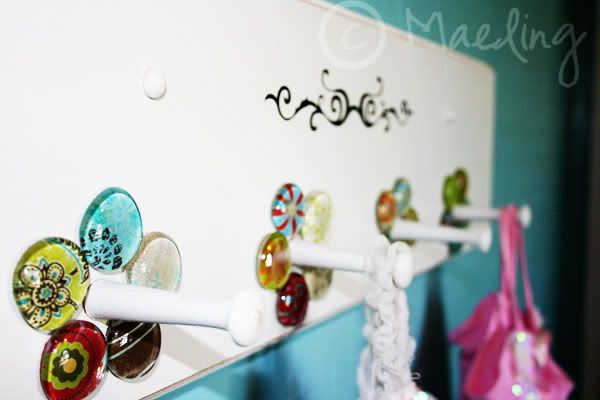 I modge podged scrapbook paper on the backsides of them and then adhered them to the pegboard.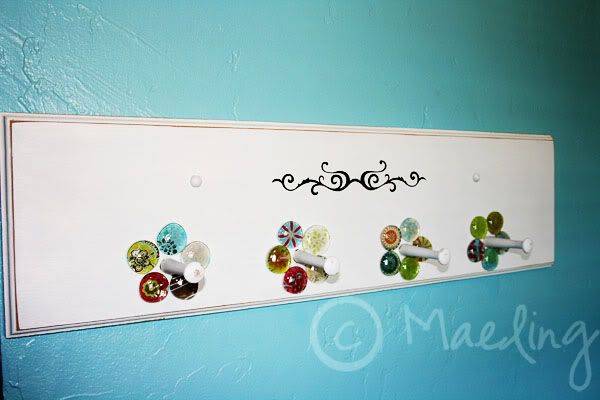 Who knows what will be hung of these. Maybe dress up or a jacket. Knowing my daughter, she will come up with something creative to hang from these. I won't be a surprise to find a shoe occasionally or a Barbie hanging for dear life. The possibilities are endless.