Three steps and you're done!
Paint
the egg carton black. Let dry.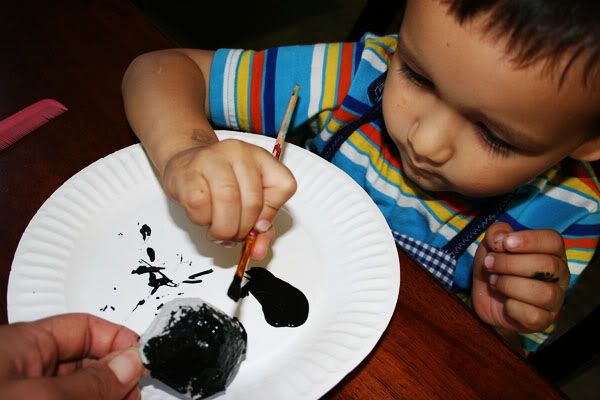 Cut
slits on the side of the egg carton and put a pipe cleaner in one side and out the other. Bend the pipe cleaner so your spider will stand.
*I cut my pipe cleaner in half and used them for 2 spiders.
Glue
the eyes on and tah dah! A spider for your very own.