The lil' man and I had what he calls, "Xander/Mommy Time". Today we made
Halloween Finger Puppets.
Halloween Puppet Sheet. If clicking on the image doesn't give you a bigger image to download, leave a comment and I can email you the full size.
Pretty simple to make. All you have to do is. . .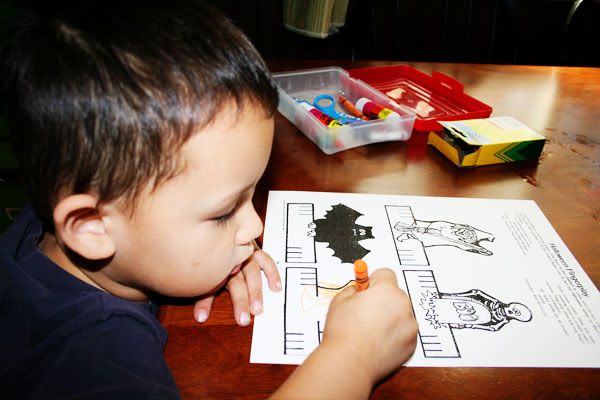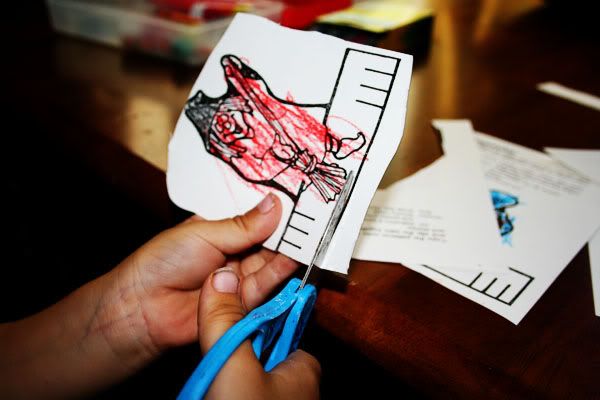 *There is a fingerplay on the top of the sheet that you want to make sure you don't throw away.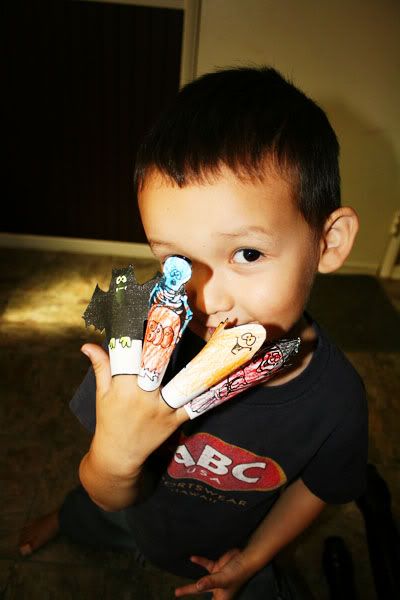 *I found that taping was easier and better.
Now you can act out the fingerplay or create your own!