My husband loves Halloween and it is not uncommon to hear him brainstorming ideas during the summertime. This is the first year where Ben feels like he has so much freedom. Freedom to do whatever he wants and the space to do it. Now that we have the space, I'm sure Ben is wishing we had the funds to fill it with oodles of Halloween spooks.
This love of Halloween has passed down to my kids. It must be in their blood! This is what they looked like when I went grocery shopping the other day. They had raided Ben's stash of random Halloween things and were prancing around the house like crazy kids.
Perfect time to go grocery shopping. I quickly gathered them up and hustled them into the car-no time to change!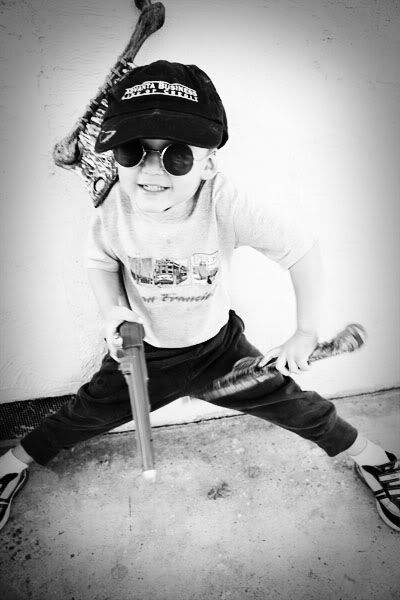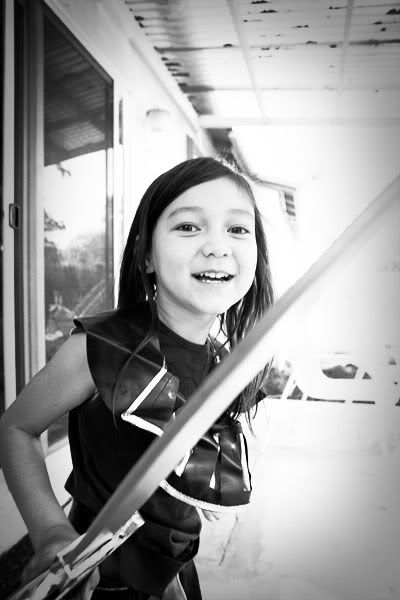 The entire time, the two kids yelled to passerbys, "What's up baby!" Where they came up with that saying I do not know. The would giggle and say to each other, "They're smiling at us!", like they were doing mankind the best favor in the world.
Ben made a paper mache skeleton using a store bought one for a mold. So clever don't you think? Can you tell which one he made?
Ben made this one and painted it to make it look realistic.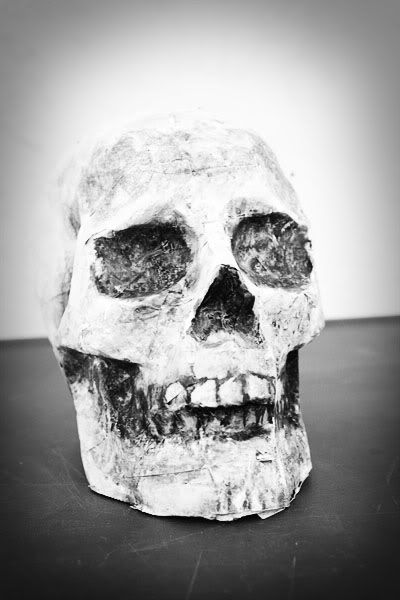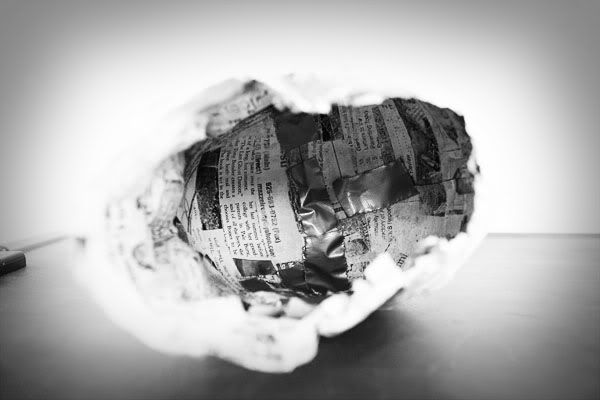 Another thing he is working on is a graveyard. He will be making tombstones out of foam and has made these skeleton gates. He's glued skeleton heads to the fences that he got at the dollar store. This picture isn't the best to show you what it looked like since I made it black and white. I was just trying to do a black and white theme to make it look spookier! Wah ha ha ha!
BEFORE: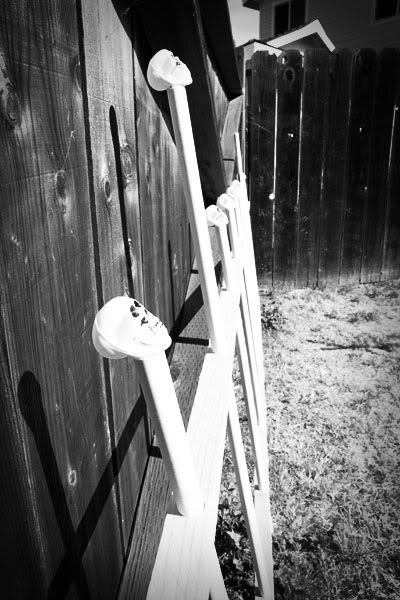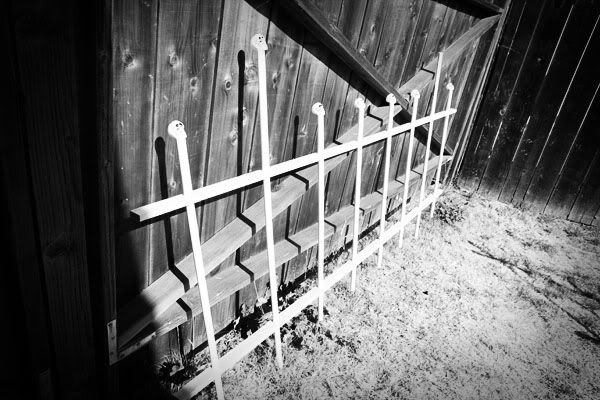 AFTER: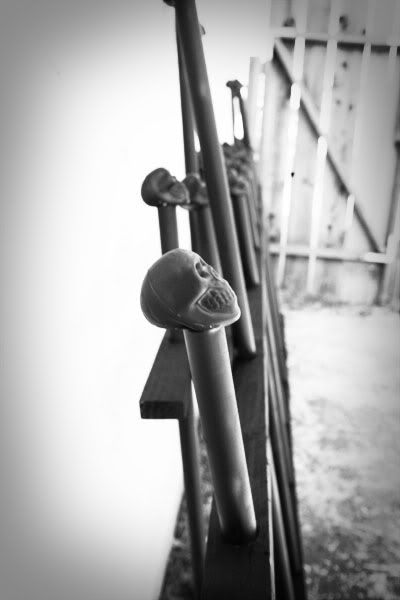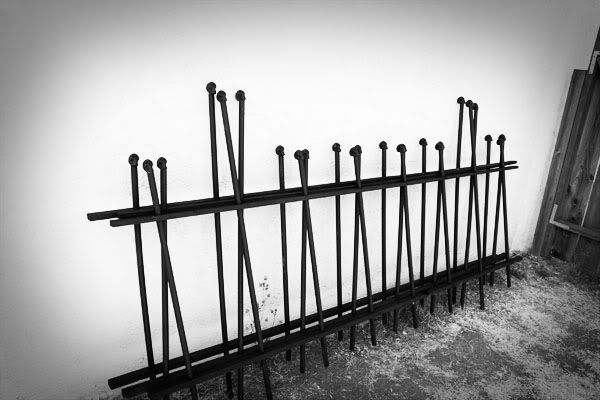 I love that my family loves Halloween so much!