This is my husband's work, I'm just documenting it for him. He is so creative and artistic it makes you sick! He was so excited to finally have a yard to decorate for Halloween. He is making all of his decorations, so it has been very time consuming. I told him, we will just add a little on each year.
First thing Ben did was design his tombstones.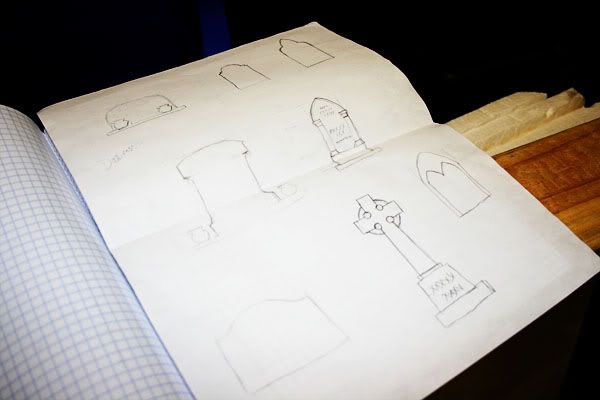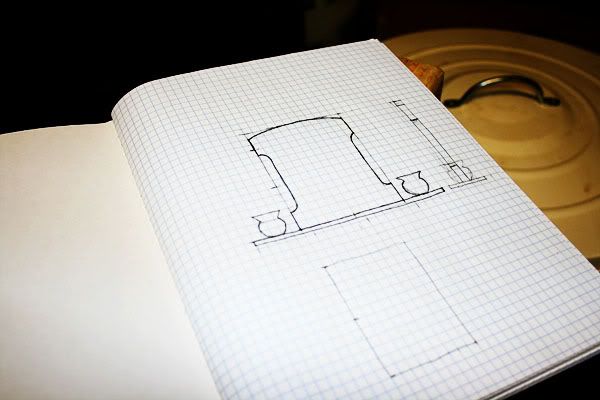 Measurements were key in the layout, as he wanted to utilize the entire sheet of installation.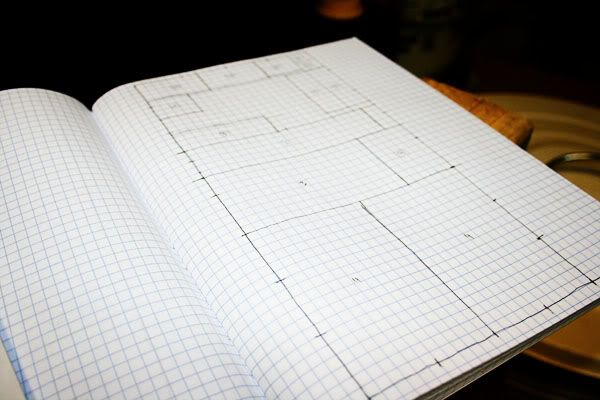 After designing his tombstones, he bought a sheet of exterior installation. Using his layout, he cut out the shapes of the tombstones using a jigsaw.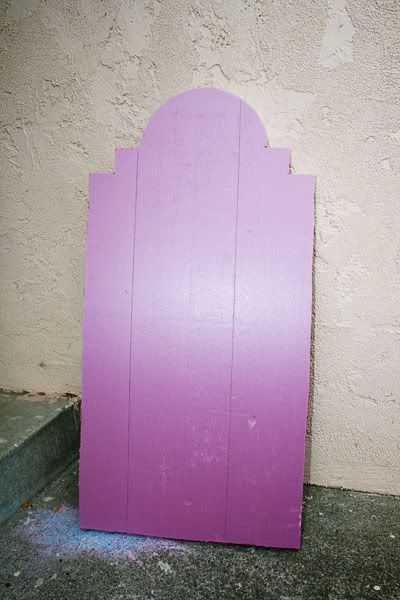 Then, using his favorite tool, the exacto knife he cut out the wording and picture. He printed out the wording and picture and laid it on top of the foam. It was amazing how detailed his work was.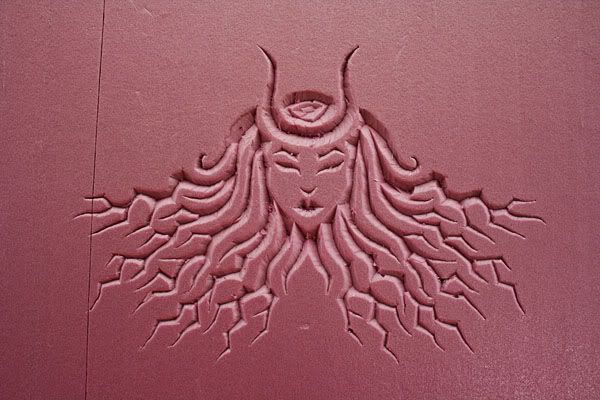 After all the words were cut out, he filled in the gaps and lines that he didn't want to show with Latex Wood Filler. On the installation, every 16 inches there is a slit to make it easier to cut.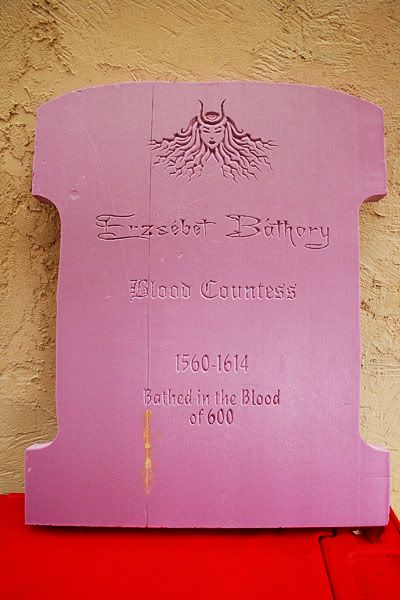 He painted with this, for the base coat and then with his amazing artistic ability added more details.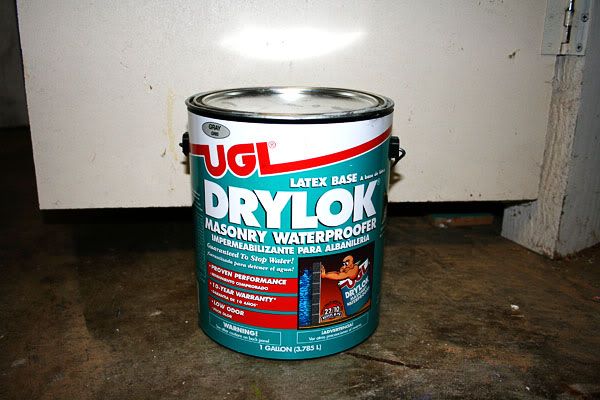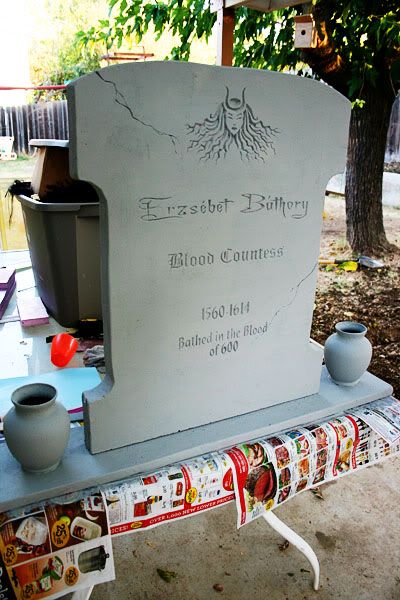 Adding moss was a perfect idea.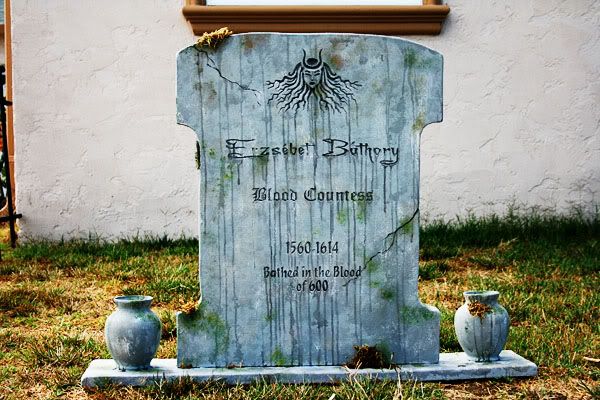 You can kinda see his fence that he made in this picture. Don't you love the dead grass? We didn't water it all summer, just so we could create this scene! Just kidding. We are working on getting some grass. When we bought the house, we thought it had a sprinkler system only to find out later, that it didn't work. So right now, we are working on installing a new system. Uggh! It's alot of work!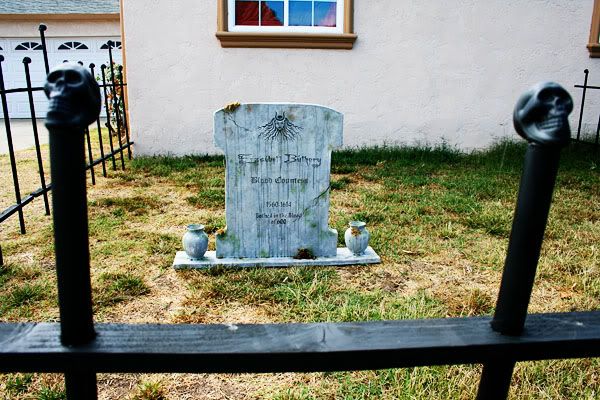 I think he is either going to put black roses in the vases or some dead roses from our rose bush.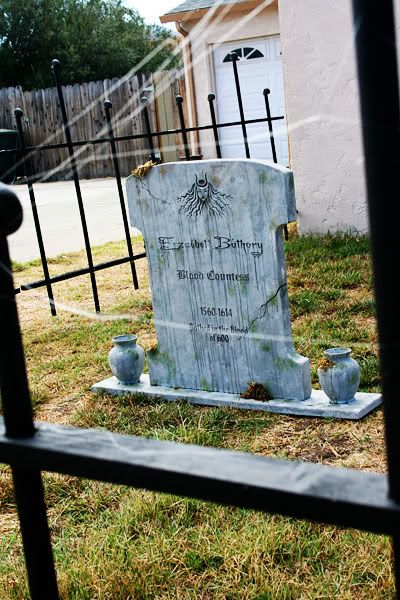 He's done such a great job! I can't wait to see it when it is all done!