Pumpkin Sequence Activity
Materials:
Pumpkin Pumpkin by Jeanne Titherington


Pumpkin Sequence Cards: Mine are a little different, but you can get some from these sites:
Procedure:
2. Color and cut out the pumpkin cards.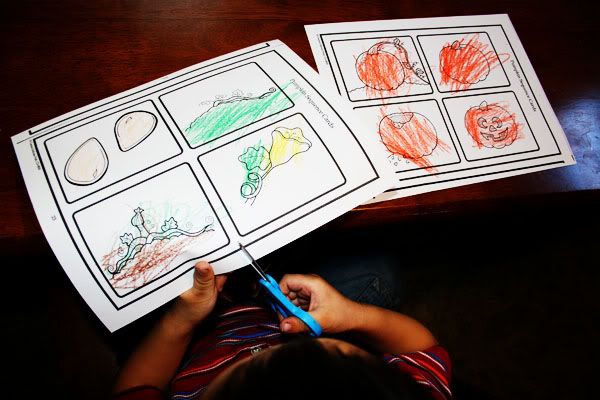 3. Read the book again, stopping to put the cards in order.
Extension:
After putting the cards in order, have your child retell the story in their own words.