PUMPKIN TISSUE ART
Materials:
2. Orange and green tissue paper cut out in squares
*I like using different shades of each color, just to add depth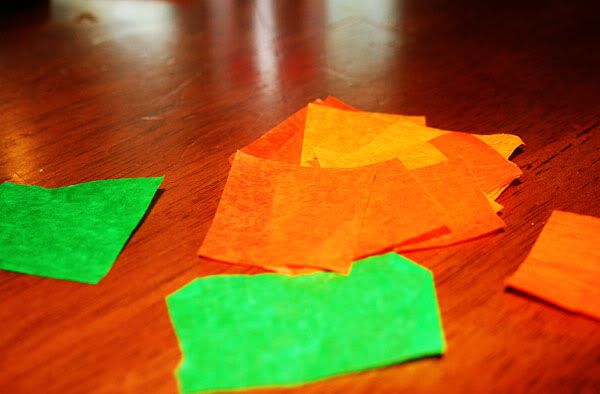 3. Glue
4. Paintbrush
5. Scissors
1. Make glue paint by adding a little water to the glue.
2. Put the squares of tissue paper on the pumpkin with the glue paint.
*I always add a layer of glue paint on the top.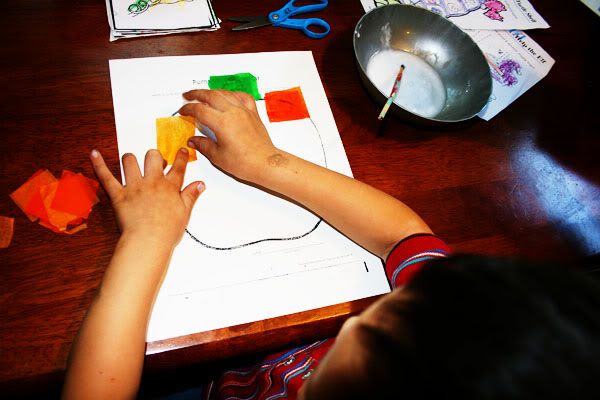 3. When covered, let dry overnight.
4. Cut out the next day and there you have it!