Witches Hat
Xander and I have had fun doing lots of Halloween art projects lately. I found this cute craft
here.
Materials: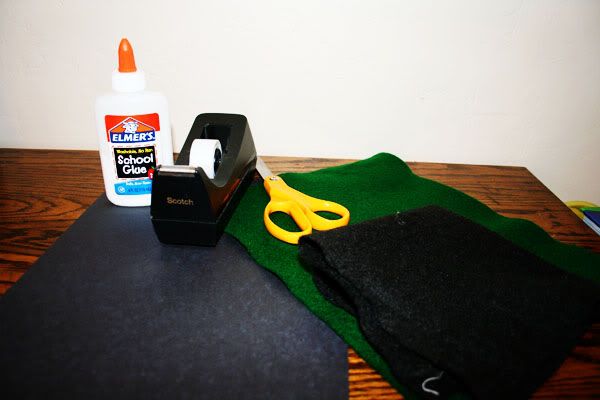 1 piece of felt (red, green, purple)
1 piece of black felt
glue
2 pieces of construction paper
scissors
scotch tape
Procedure:
1. Roll a piece of black construction paper into a cone using scotch tape to hold it together.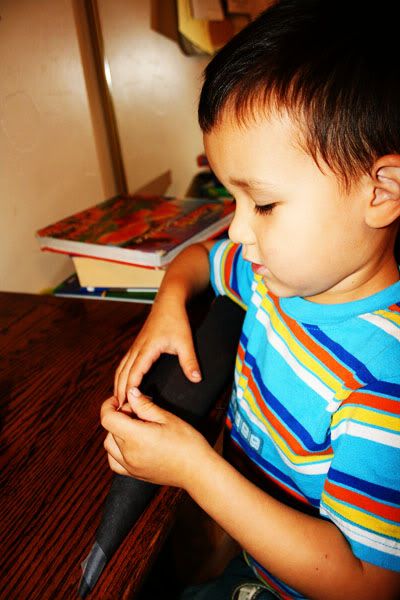 2. Trim the bottom so it will sit upright by itself.
3. Next, with the other sheet of construction paper, use a bowl or something circular as a tracer.
4. Glue the cone to the bottom piece. I got impatient and finally used hot
glue to attach the two.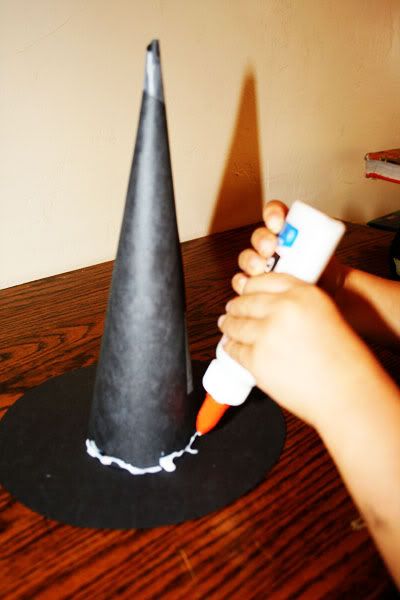 5. Take a strip of black felt and glue it on the base.
6. Cut strips of colored felt and glue from the bottom up in a spiral formation.
7. Let dry.
8. You can use the extra black and make a bat to put on the cat. We also used glitter glue to make it shine. You can use whatever embellishments you want.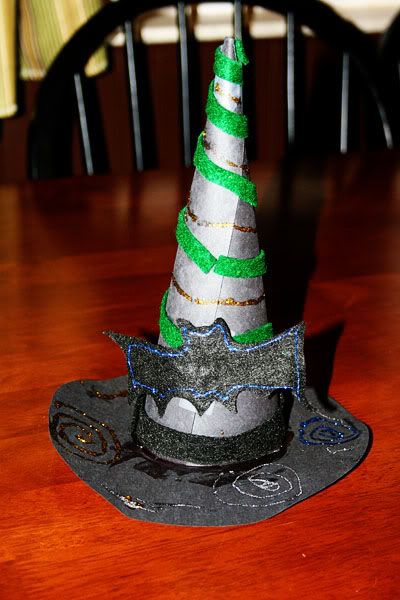 I think the only disappointment with this project is that you can't wear it. Xander wanted to wear it so bad as you can tell from the picture. Still a fun and easy project to make.