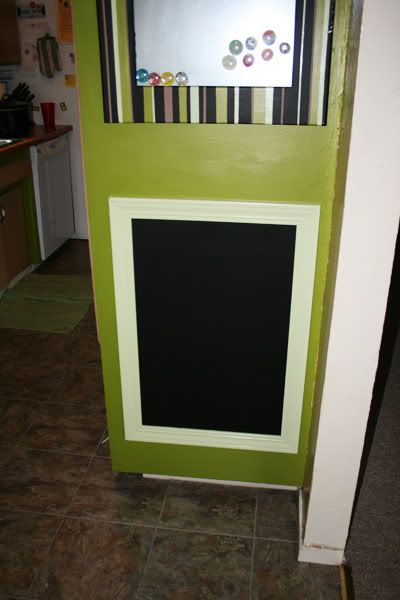 I made a chalkboard for the kids earlier this year. It was very exciting for them at first, but then the excitement died down.
Recently, I've had some ideas running through my head of ways to make the chalkboard more appealing and fun.
My first idea was to do a
"Question of the Day"
. Each day, I would write a question and the kids would write an answer. It was great for all levels. For instance, my older daughters could write a complete sentence versus my four year old, whom I told him that he could just draw a picture but had to write some letters with it.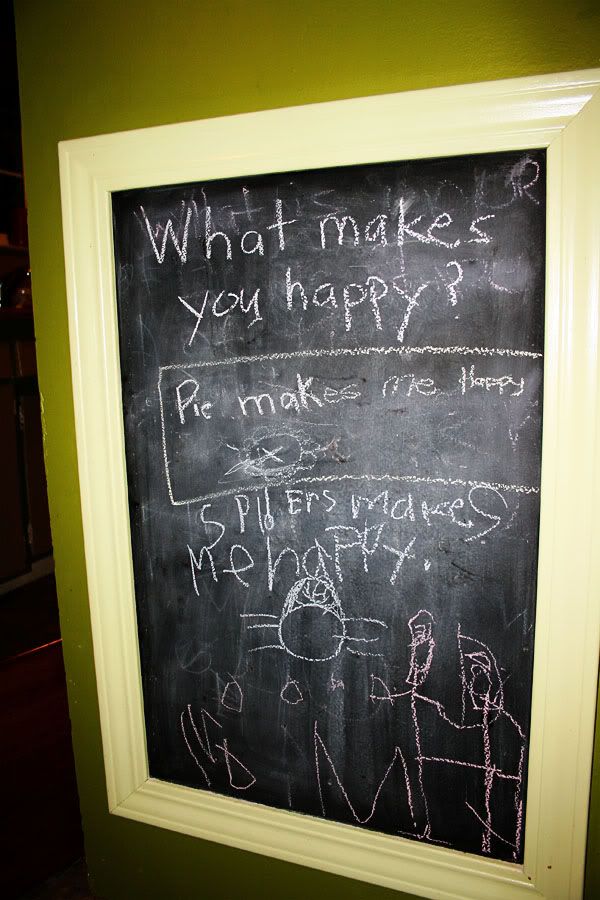 I love that he put that Mom and Dad make him happy. I also love how I look very slender. You can tell that my oldest is still thinking about Thanksgiving and my middle told me, "I'm being funny." when she wrote "Spiders make me happy." I know my kids love it, because if I don't have a question up, they ask me what it is for today.
This activity is
SO GREAT
because it. . .
#1 Practices
writing skills
.
#2 Practices
sentence structure
.
#3 Gets kids
excited
about writing.
#4 I use it at dinner time as a
discussion tool
. We talk about our responses.
You know when you start thinking about one idea, that tons of
ideas
just
pop in your head
? Well, here are some of the ideas I had. . .
1. Make it a
word wall
(a word wall is a bank of sight words), where you continue to add words that your child learns.
2. Have a
"Problem of the Day"
where you have them solve a math problem. Pick a concept that they are learning.
3. Have them make
lists
. Grocery lists etc.
4. Give a list of words and have your child put them in
ABC order
.
5. Have your child
practice spelling words
each week on it.
I love making learning everywhere, don't you?