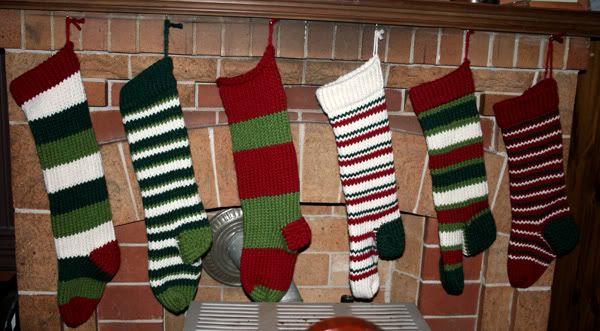 I was asked to post the instructions on how to make
Christmas Stockings
. I made these a couple of years ago and have loved them. They are by far, my favorite stockings that I have made.
My friend Tina, taught a class on how to make it and
here
are her
instructions
.
I also have
these
instructions where she adapted hers from.
I wish I had taken pictures as I was doing them so I could make a tutorial for you. One thing I do remember is that the heel was the hardest part. Some of my heels were too big or too small. I think I have one stocking where I felt the heel was perfect. I guess practice does make perfect.
This is a pretty simple project and beware, you just might be hooked! Get it? Hooked??