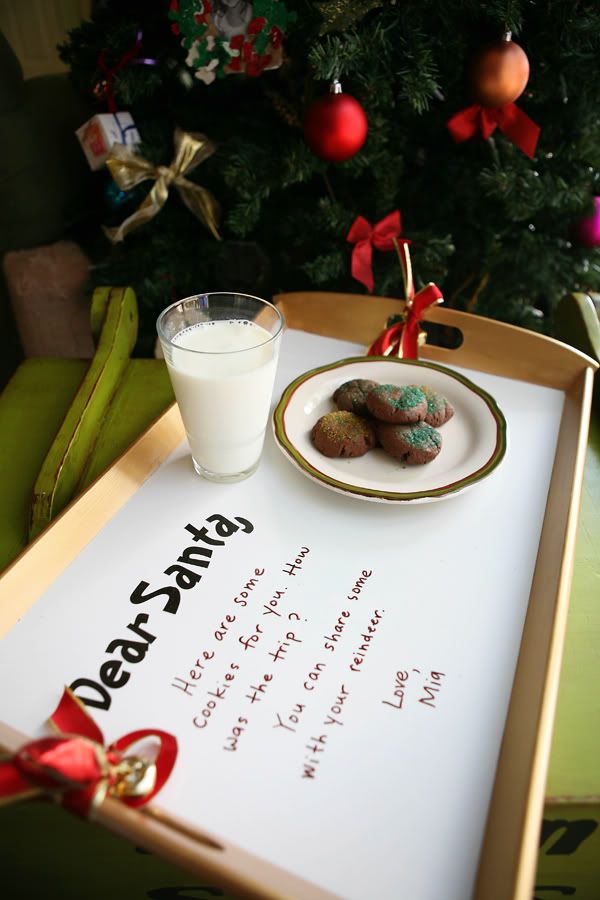 I thought of this idea last Christmas after the season was over and decided I would just do it this year. My idea was to make a serving tray and spray the tray with chalkboard spray so each year, we could write a note to Santa and then just erase it.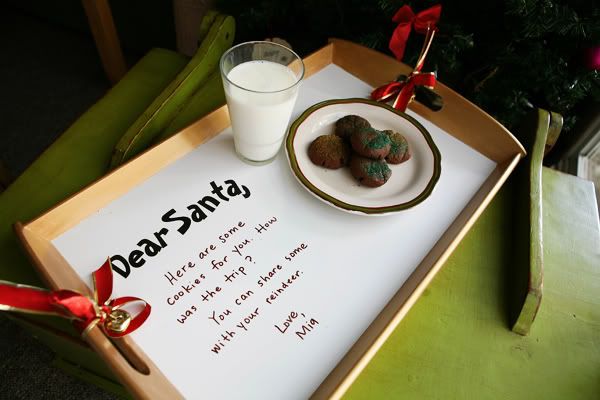 Then I went to IKEA and bought the tray. I painted it gold and was thinking how I could replace or redo the bottom part. I could cut a piece of shower board and use it as a white board, or cut a thin piece of board and spray it with chalkboard spray.
In the end, I just used the tray and tried white board marker and vis a vis marker and it erased okay so I kept it.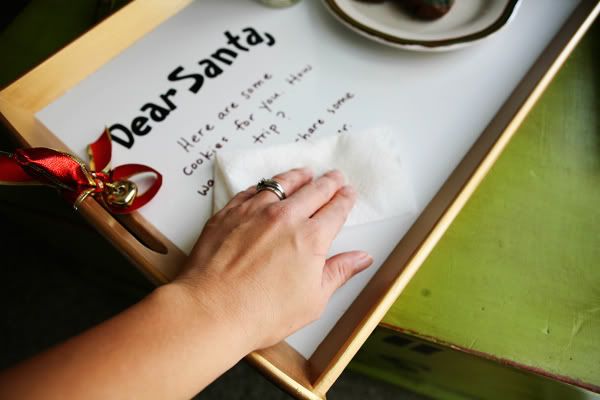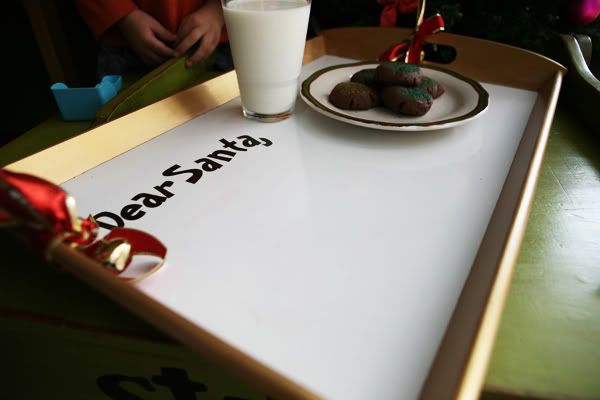 All in all, I think it is a great idea and I can't wait for the kids to use it on Christmas Eve!
By the way,
All recipes
is where we got the cookie recipe. They are called "Magic Peanut Butter Middles". CJ and Ben made them and they are oh so delicious!