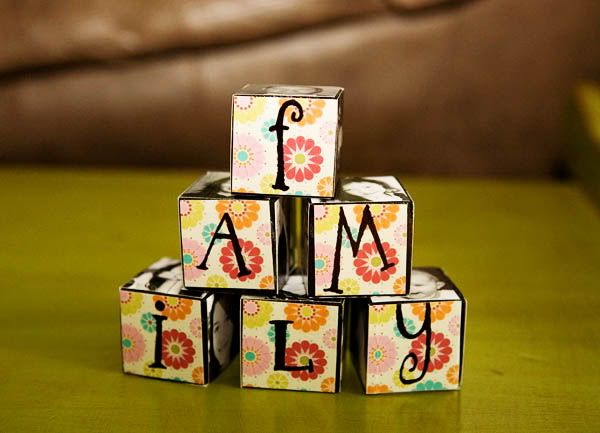 I made some of these for my Mom for Christmas and of course, wanted to make some for myself. I had a great idea this time around for the front of the block. Last time I used scrapbook paper and stickers. This time around, I decided I was going to try just using pictures. My mind is always on pictures and how I can use them.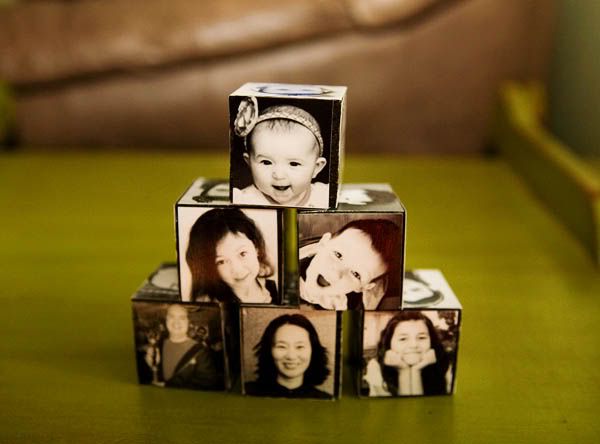 I sized the pictures in Photoshop. For letters in the word "Family", I looked up a background that I liked on the web and typed the letter on each one. I developed them in a 4X6, about .13 a piece.
I think it worked out great and I will be using this idea more often.