Poppies at Play
made this duct tape rosette wreath:
So clever right?
I saw my
SIL
, use that idea to make this: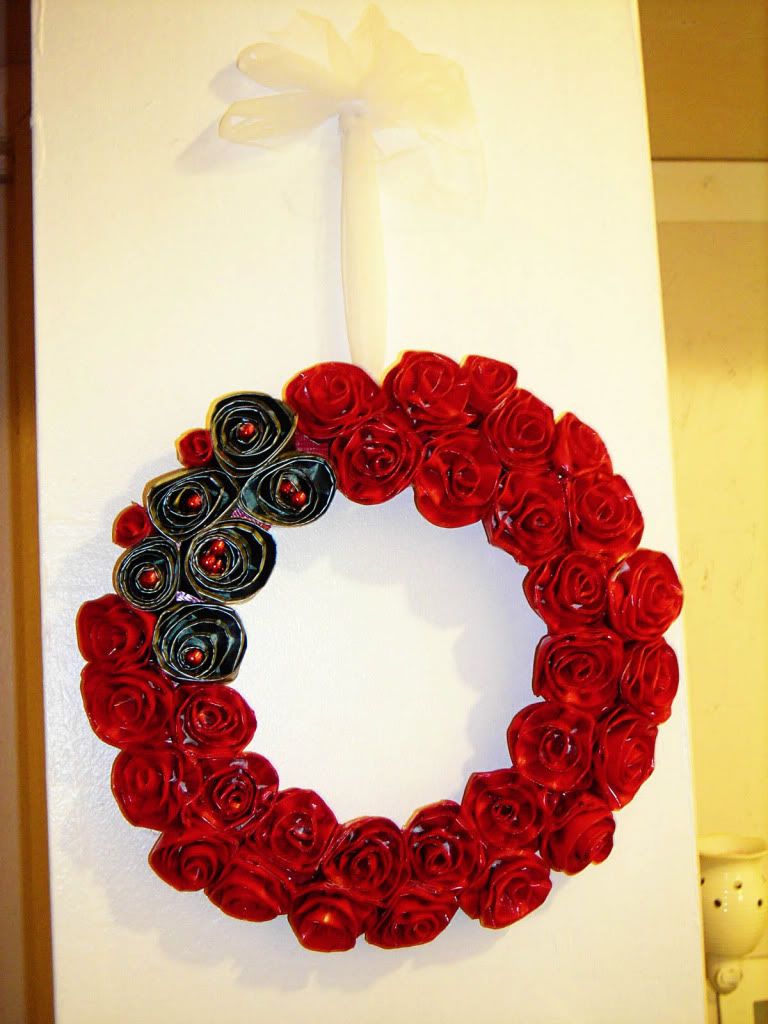 Love the beads and grey duct tape she incorporated in it.
I got so excited seeing both of their creations, that I had to get in on the fun.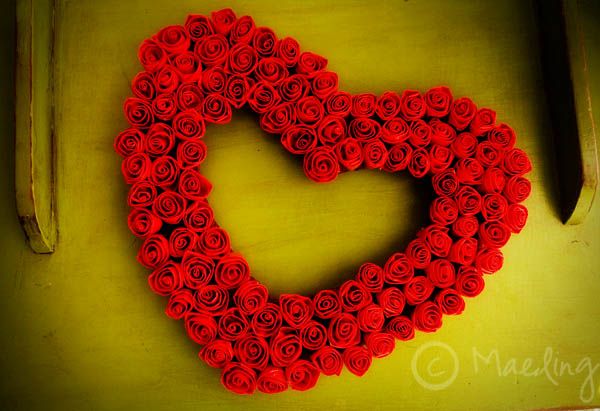 I decided to make a heart wreath because I was feeling the
love!
I used 12 " strips of red duct tape to make the roses with. Check out
Poppies at Play
to see how she made them.
It was a time consuming task, but I didn't mind at all. It was fun creating something out of duct tape. By the way, you can make anything out of duct tape! I believe MythBusters made a boat using just duct tape and it was usable!
I'm grateful for all the creative people out there who are willing to share their ideas. It's hard to think of an original idea all the time. Now that I think about it, how many people actually come up with an original idea? I used to think when I was creating things in my classroom, I was the first one to think of this idea only to find out later that someone beat me to it.
One of the biggest compliments I think, are when people want to copy your idea. Your idea was THAT GOOD!
(This photo was created using this
texture
.)
Here's a big THANK YOU to all those unselfish, creative people who have jump started my creative juices.
Once you're in the zone, you can take those ideas and MAKE IT YOUR OWN!