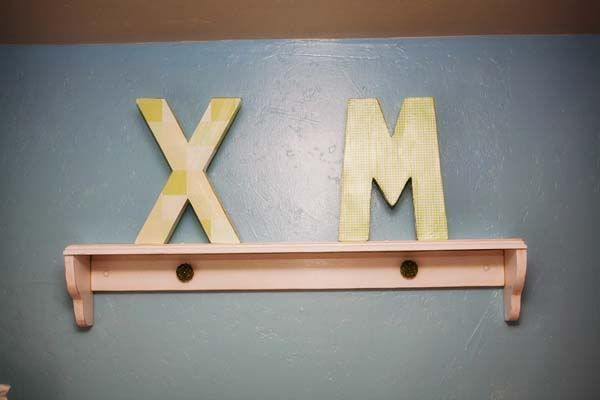 I made my first shelf. A what? My first shelf. Oh your first shelf!
Just kidding.
Let me just tell you. And I am talking to all those amazing bloggers out there. (Yeah, I'm probably talking to you)
Stop making things looks so easy and effortless to do. You give hope to little inexperienced folk like myself, only to be crushed with immediate failure. . . (tear, sniffle, sniffle)
Okay, I'm being a little dramatic and silly. I appreciate all the experts out there who share their talents with others. I sure do learn alot.
Anyways, making this simple shelf, wasn't as simple for me to make. Precise measurements are SO IMPORTANT! And after I had everything cut out, don't get me started on putting in the hardware. You would think that was the easy part!
Backing up a bit, I painted each piece separately before I put it together. After doing that I thought to myself, "Man, I just wasted so much time and effort, what was I thinking?!"
Oh well! I know what to do next time! Our home teacher was over yesterday and we were talking about success and that the only way to success is to have some failure first. He added that we should try to "Fail Fast" so we can move onto the success!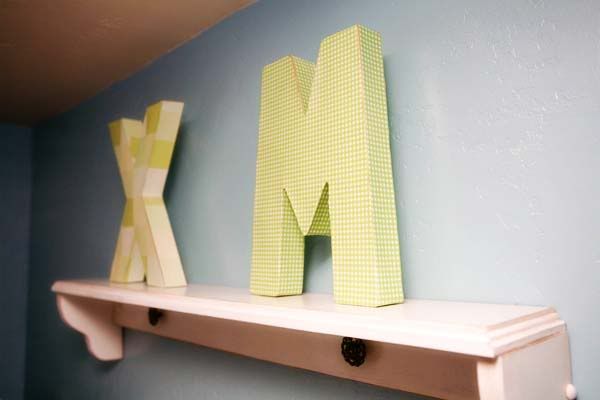 Oh, by the way, the giant letters stand for Xander and Mia. I got the letters from Joann's and mod podged some scrapbook paper. I was trying to think of something more creative to put on the letters but I think the shelf exhausted my creative part in my brain.
Here are some other things around their room. There room is a disaster right now and so I am not showing the entire room for your eyeballs sake. It resembles the city dump. Does anyone have any ideas on how to get their kids to keep their rooms cleaned? I am open to suggestions.
I cannot take credit for this first one. My friend made them for a church function and was giving them away at the end. I thought, "Hey, I'll take them home and let my kids play with them." They were too cute and I changed my mind and hung them in their bedroom. They are tissue balls and are super easy to make.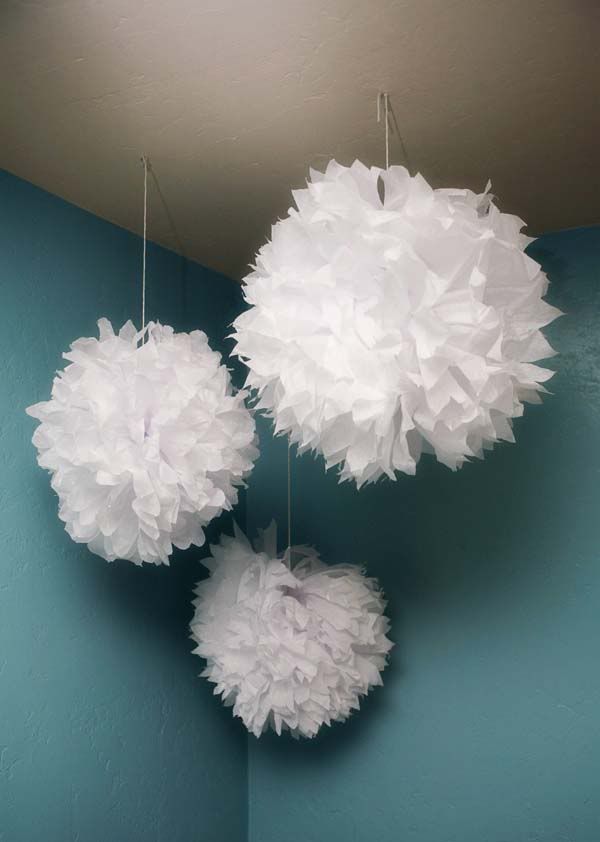 Everybody needs a chalkboard.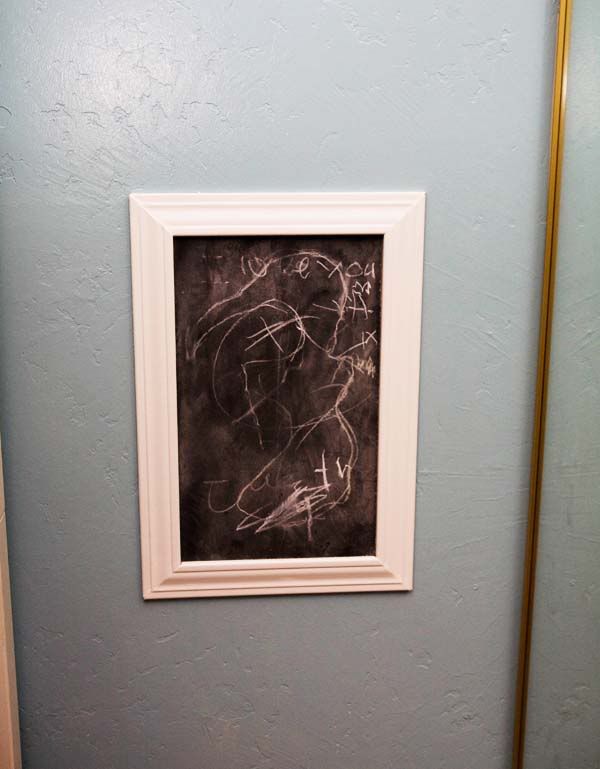 A pegboard to hang essentials.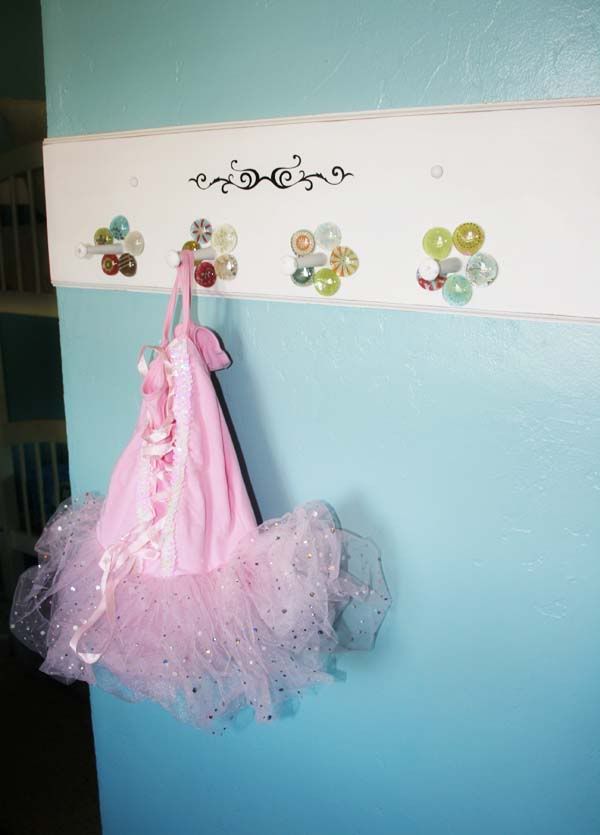 One day, when the room can stay clean for longer than a few minutes, I'll post some pictures of their entire room.
I wonder when that will be. . .?