It was time to make a new Family Home Evening Chart. I spied this one at
Oopsey Daisy
. I loved the idea of using pictures on the chart as well as a key chain. So clever!
My last FHE chart was a burgundy and one of the main reasons for making a new one was to change the color of it because it doesn't go with my current color scheme. I chose black since it goes with any thing.
My eyes are attracted to the color black. In fact, before I was married, most of my wardrobe consisted of black articles of clothing, not done purposely. I've tried to branch out to other colors, but what it comes down to is this-I love black, so why change?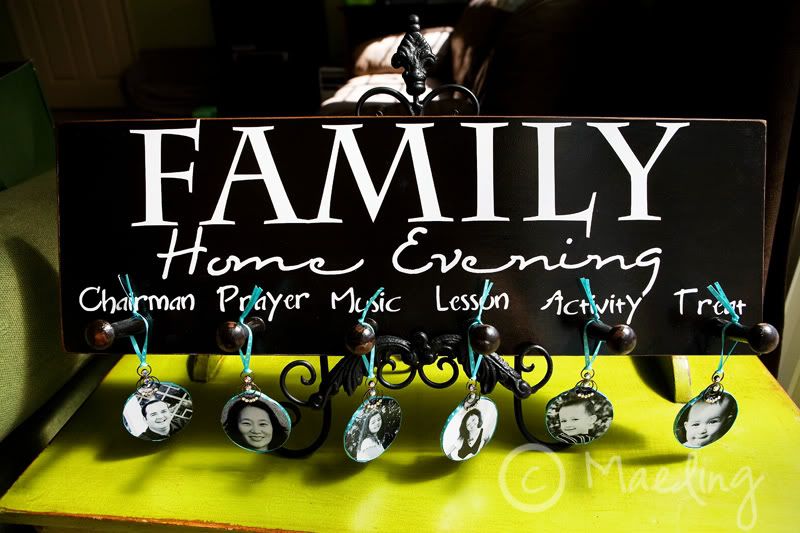 I couldn't find the key chains at Michaels and became very lazy to look anywhere else. I'm sure you can find them, I didn't look hard.
I used these wooden circles that I bought from Beverly's. I painted them black, cut out a black and white picture, and glued ribbon around the edges.
I also mod podged the top of the picture giving it a nice protective coating.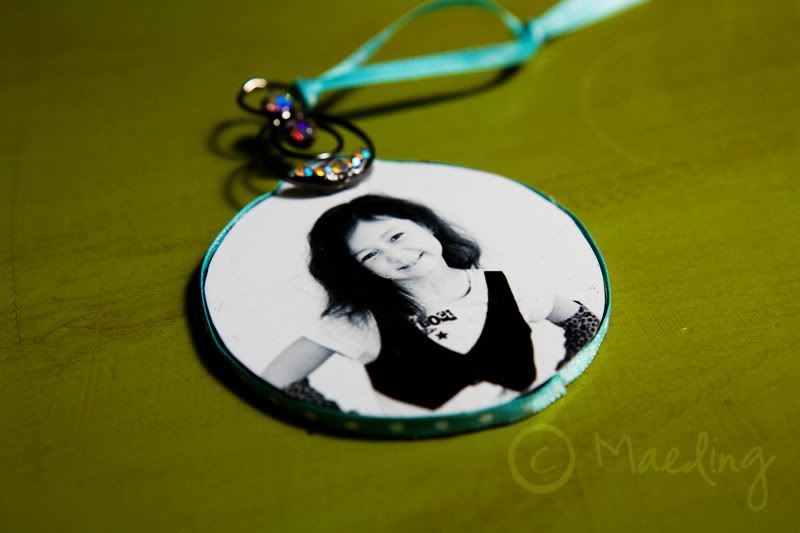 Then I decided that it needed something else. I had an old neckless that I have been making jewelery from bits and pieces of it. I used parts from it to connect the ribbon to. I used some handy dandy epoxy glue.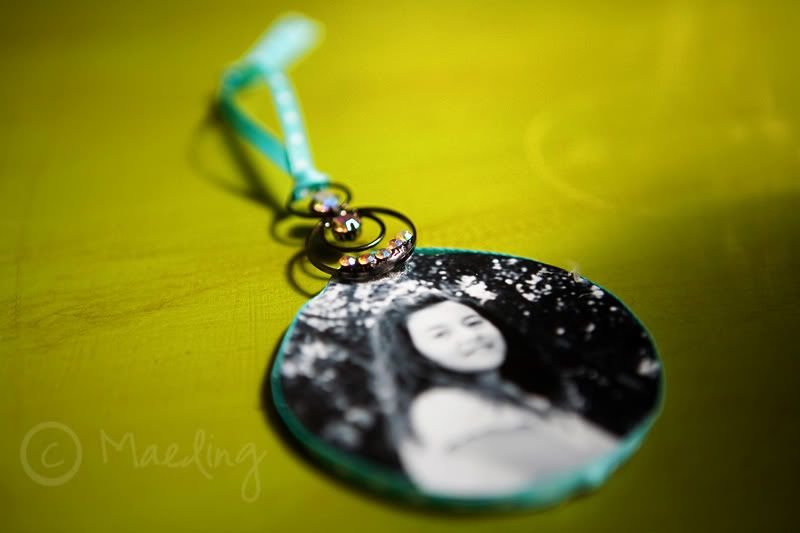 I liked how they all turned out!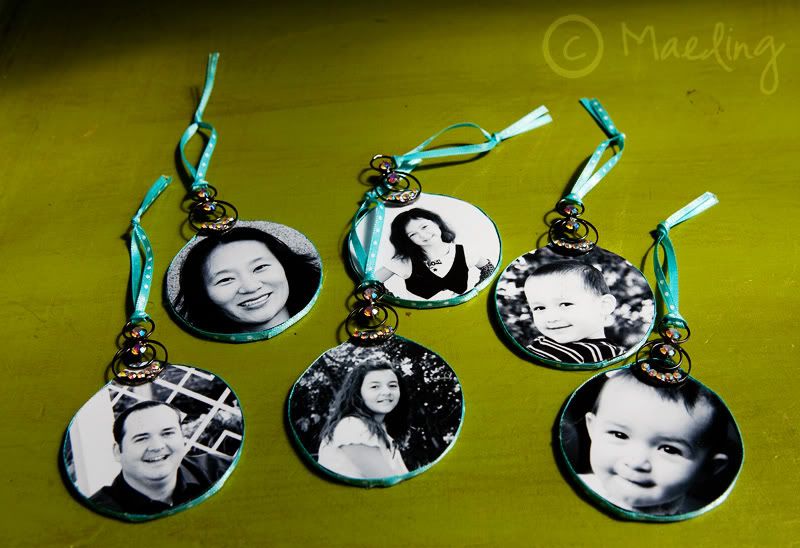 The chart that I looked at
Oopsey Daisy
she used this thing on top called a "metal hanger". Is that right? She listed a place in Utah called the Wood Connection that has them, but does anyone else know of another place or even online where they can be ordered?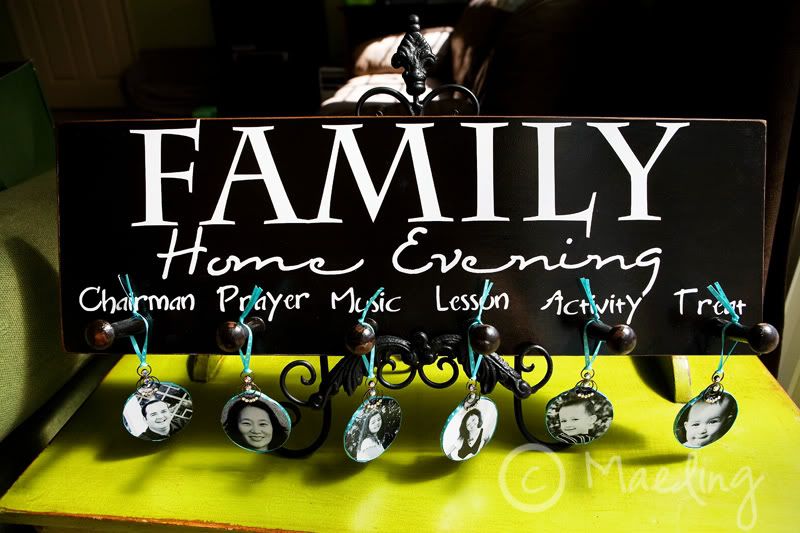 My kids love having Family Home Evening and now we can be more organized!