This is how I used to organize my Monthly Favorite books. It was great to have them all in one place but I found that the kids didn't look at all of the books. It was hard to see what books I had when they are on top of each other.
and of course, I had to make one for myself.
What a perfect way to showcase my monthly books, and boy do I have books!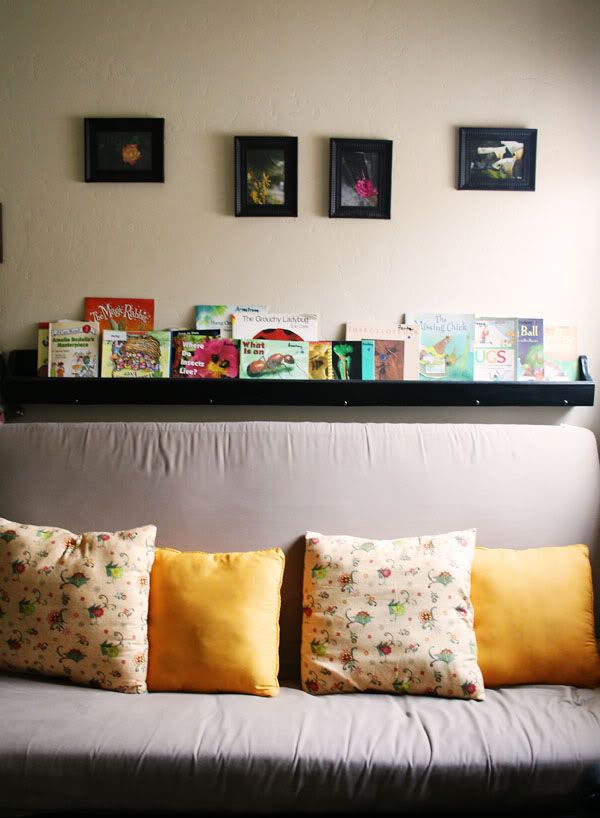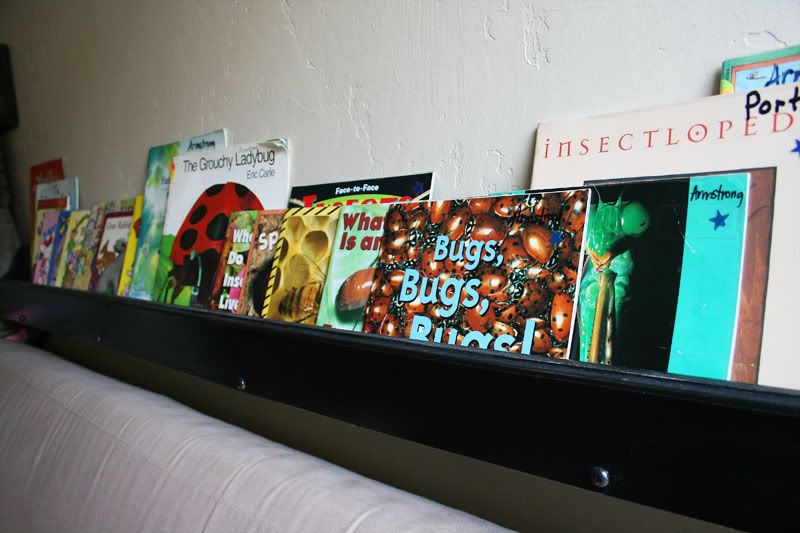 This month, I put in some Easter books along with some Insect books. My kids are facinated with bugs. I'll find them outside collecting them and Mia has been doing reports on them.
Sometimes, I think someone should tie me down when my kids bring home a Scholastic Book Order. I can't help but order more books.
Can one have too many books?
I think, not.
I think I am obsessed with Children's books.