This week is Spring Break and we took a day trip to Point Reyes. It's a beautiful place off the coast. We drove through Marin County and by George Lucas' Ranch. Ben's been there before and pointed it out to us. If you didn't know it was there, you would probably just drive by it. It's tucked away.
There are also beautiful wild flowers growing everywhere. Specks of yellow, white and purple littered the sides of the road. I was tempted to uproot some of them and bring them home to plant them in my yard! I didn't get a picture of them but you'd fall in love with them too!
Here are some of the purple ones on the cliffside.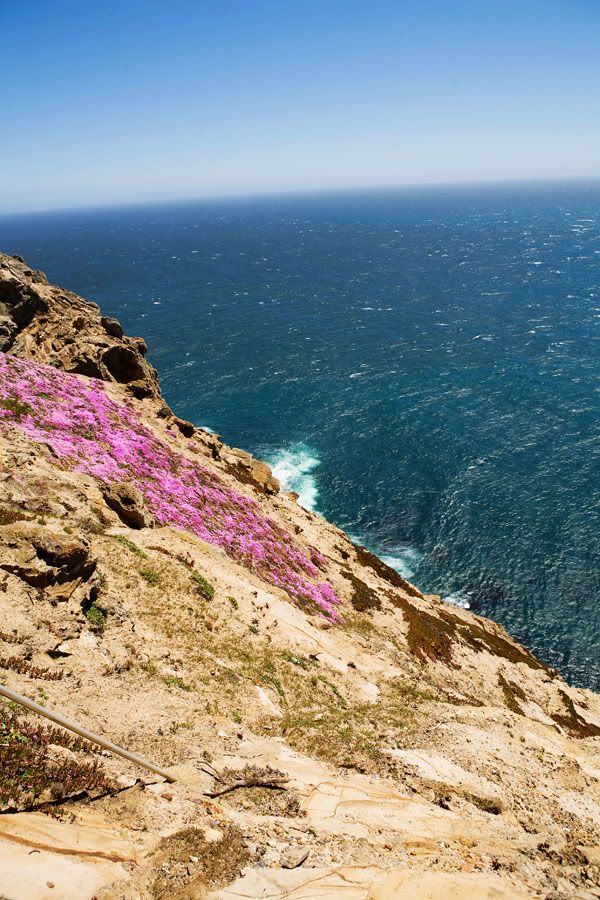 There is also a lighthouse there, but unfortunately, it was closed on the day we came. Lighthouses remind me of Michigan where I grew up. I used to collect lighthouses. The small ones, of course.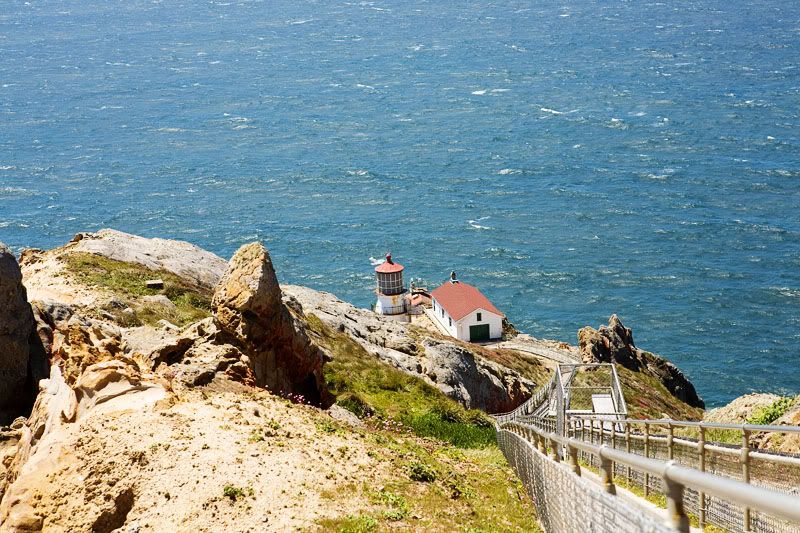 I just love brilliantly blue the sky and water is. That's all natural beauty. I am in constant wonder at this world we live in. It's gorgeous.