My friend bought me this book on how to make cake pops.
Bakerella
has some pretty amazing ideas of what you can do with a cake pop. She also gives you instructions and tips on how to do it.
Luckily for me, Mia picked out the Hanukkah ones to make. She didn't realize they were Hanukkah ones, she just liked the sparkles. The idea was basic.
Make a cake from the box.
Crumble.
Add 3/4 of a tub of frosting.
Mix.
Roll into balls.
Put in freezer or fridge.
Melt chocolate in microwave.
Dip stick 1/2 inch into chocolate.
Insert pre-dipped stick into cake ball.
Dip into chocoate.
Seriously, that is pretty much it.
Then someone tell me why I got into a grumpy mood because my cake balls kept falling off the stick?
Am I cake pop retarded?
It just seemed like such a simple task, that to fail in it was so frustrating!!
I went back to the book and read over the instructions. I found a tip that I had overlooked. You can put shortening into the chocolate to make it thinner.
Plus, the instructions say to only put the stick in no more than halfway, but I found that a little bit farther was better for me.
Another tip that Bakerella suggest is to keep the cake balls in the fridge until you are ready to dip taking them one at a time. This keeps the balls chilled and easier to dip.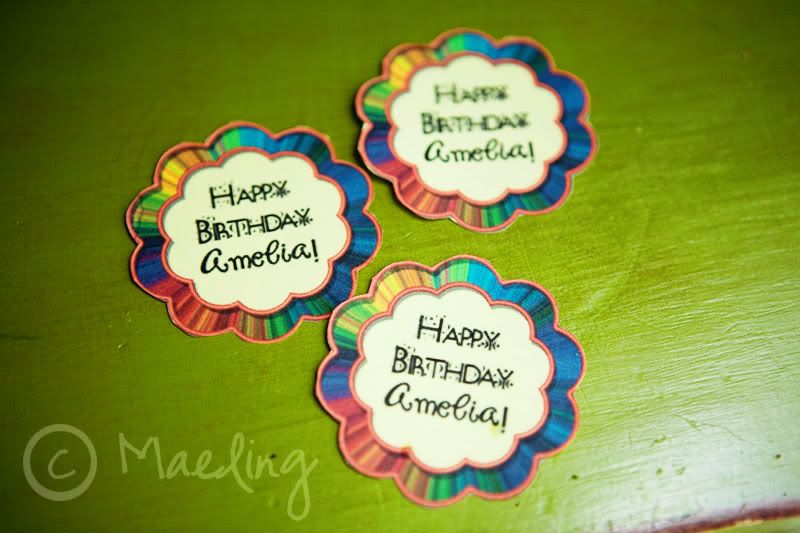 I made these tags since we didn't want to celebrate Hanukkah.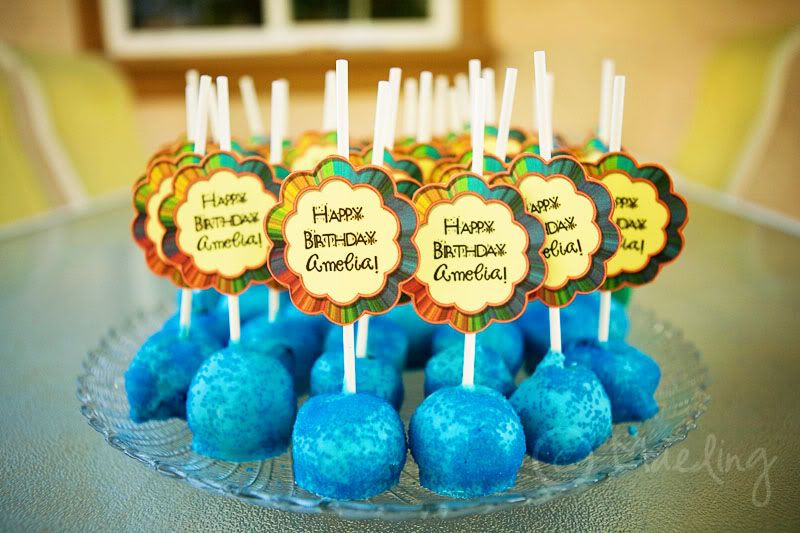 Here are the finished products. Good enough for 6 and 7 year olds to chow on!
Will they even care that it took me 3 hours to make these things?
Probably not. I don't even care myself.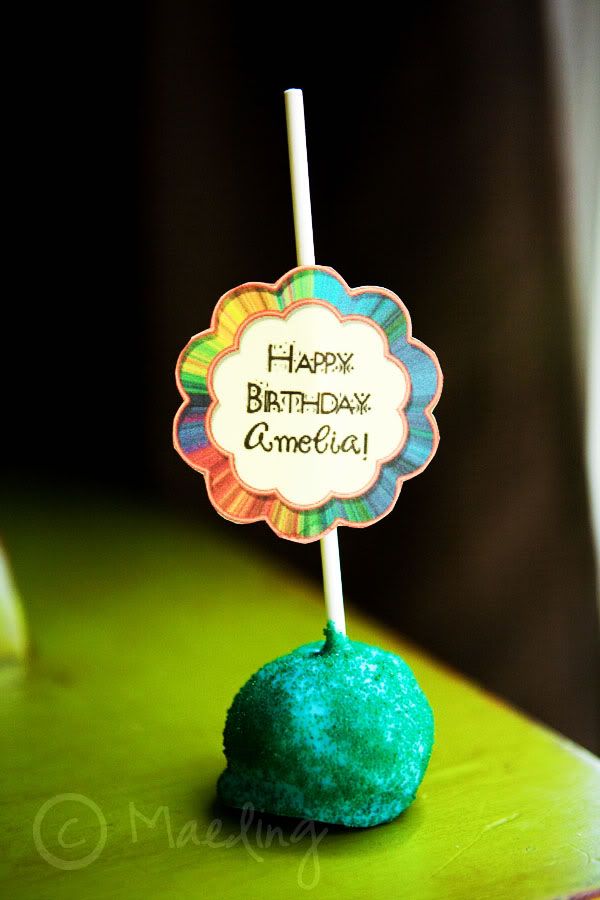 Ben has requested cake pops for his birthday. I guess I will honor his wish since he did cut out 36 birthday tags for the cake pops.
He complained saying, "Why couldn't you have made circle ones instead of flower ones. . . blah, blah, blah." That's about all I heard since I was in a PMS cooking mood and tuned his whining out.
Thank goodness I have until September to practice.
I wonder if I could make one of Bakerella's cute cake pops?
Hopefully, I'll have a better attitude.