My littlest one has a birthday on the 4th of July which makes it easy to decide on a theme. I love making cupcakes for kid's birthdays. They are so easy to make and are easy for the kids to eat!
Last year, we had a BBQ at our house and invited friend's over for Zoey's b-day celebration. I made these cupcakes into a flag: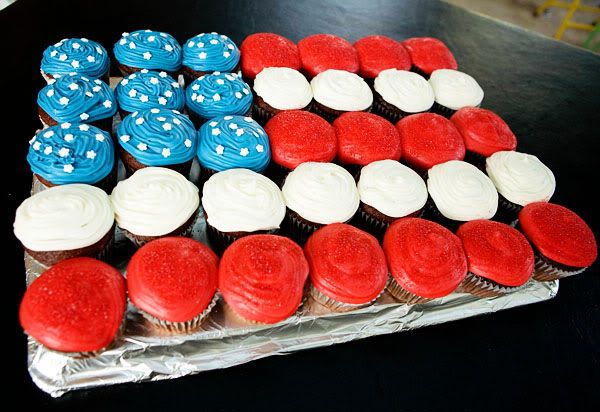 This year, I decided to make some more cupcakes, but thought I would try to make a red, white and blue cupcake mix.
All you need is:
white cake mix
red and blue food coloring
First, you make the white cake mix as directed.
Then, you separate it into 3 equal portions. I put them into separate 3 bowls.
Put red dye into one bowl, blue in the other, and keep the last one the same.
Last, I line the muffin pan with cupcake holders and scoop spoonfuls of each color.
After. . .you get something like this: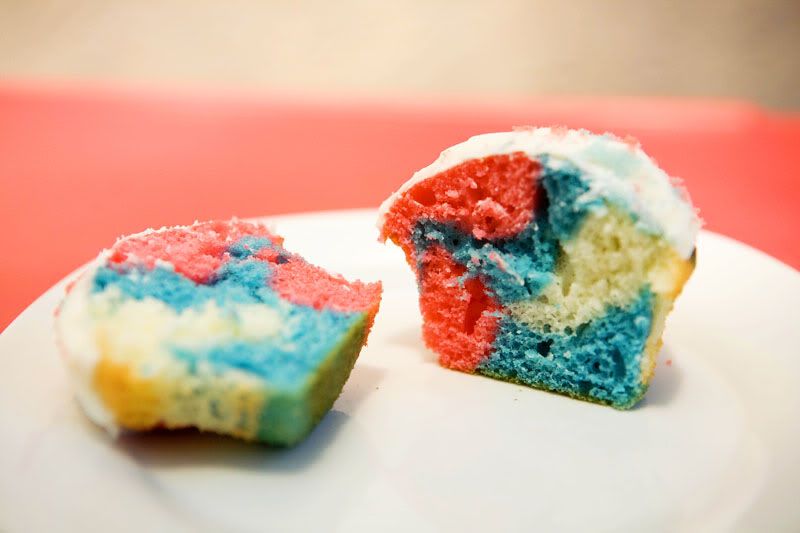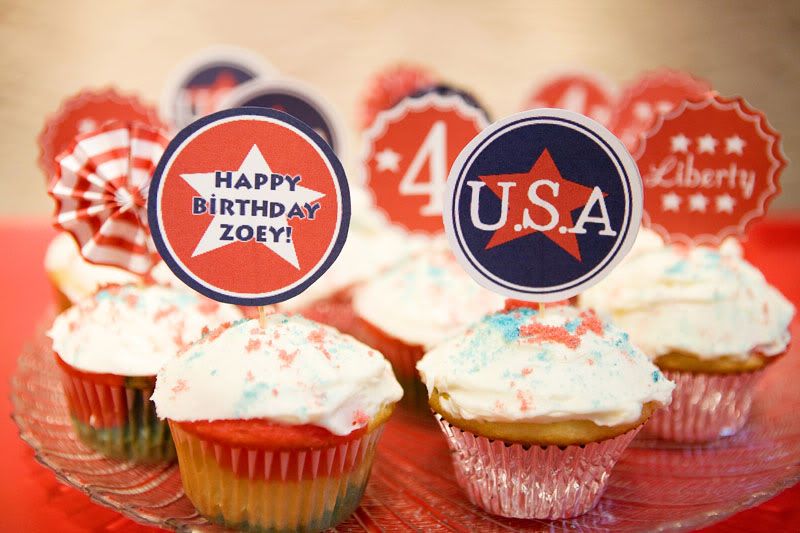 Everyone loved them! I wonder if I will be able to come up with some new version of cupcake every year?!