Remember the
2X4 Wooden Pumpkins
that I will be teaching for Super Saturday? During Super Saturday they are also making yarn wreaths. Since I am teaching a class and probably won't have time to make many of the other crafts, I decided to make myself one in the meantime.
I got this idea from our ward's
Super Saturday blog
. We are in full swing in the Porter house with all of the Halloween decorations. Ben and the kids put up the graveyard last Saturday. I'll post some more pictures of his tombstones soon. He's made a few more this past year.
Alrighty, he's my first yarn wreath-and I love it!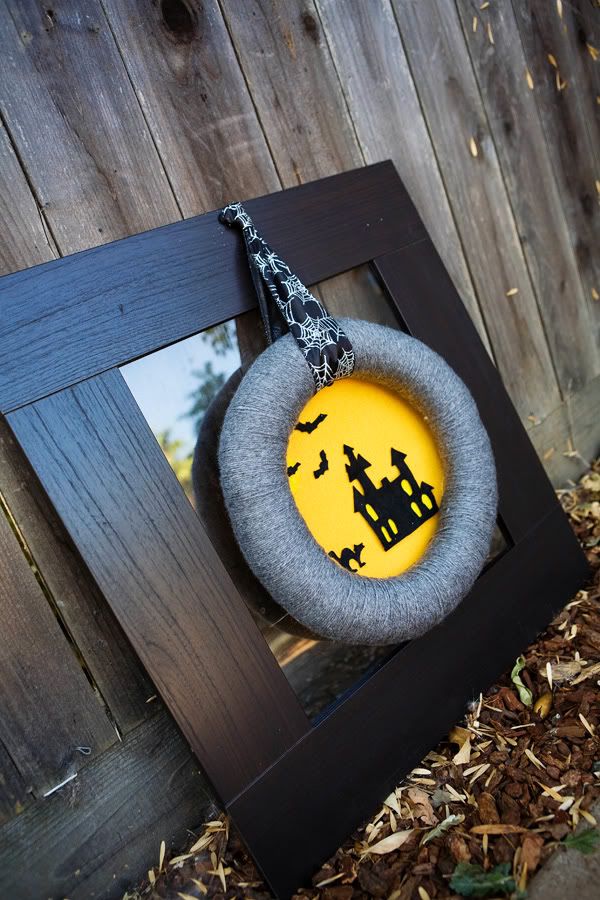 I wrapped duct tape around the wreath and it was perfect since I was using gray yarn. The longest part was wrapping the yarn around the wreath. I rolled my yarn into a ball first to make it easier.
For the middle, I found clipart online and cut each piece out. Then, I used them as a tracer to cut them out of the felt.
For all the supplies, it cost me around $7. Pretty good. When I got back home, guess what I found in the mail? Oodles of coupons from Joann's. Oh well, I know I will be back there soon!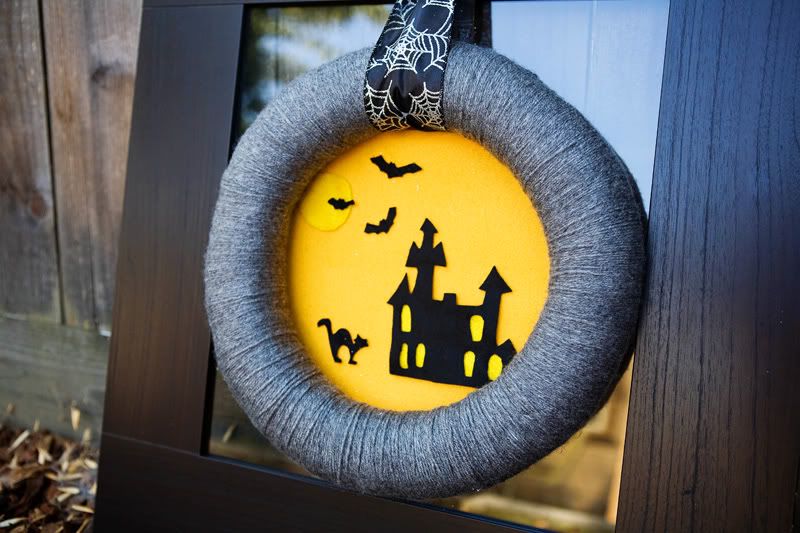 Can't wait to make another one!