I was watching an old episode of "Grey's Anatomy" last week. It was the one where a young woman was in a boating accident and had to undergo a tremendous amount of surgery. She didn't want to tell her Mom what had happened. She said that her Mom would always scold her and tell her to not "do this" or "that" because she had "made her from scratch."
Hmmm. . ."made from scratch". I really liked that saying. And since, 2X4's have been on my mind since cutting a bunch for Super Saturday, I came up with this.
By the way, my most favorite projects always involve pictures. I just love using pictures!!
The longest board is 12 ". The individual ones are 3" each.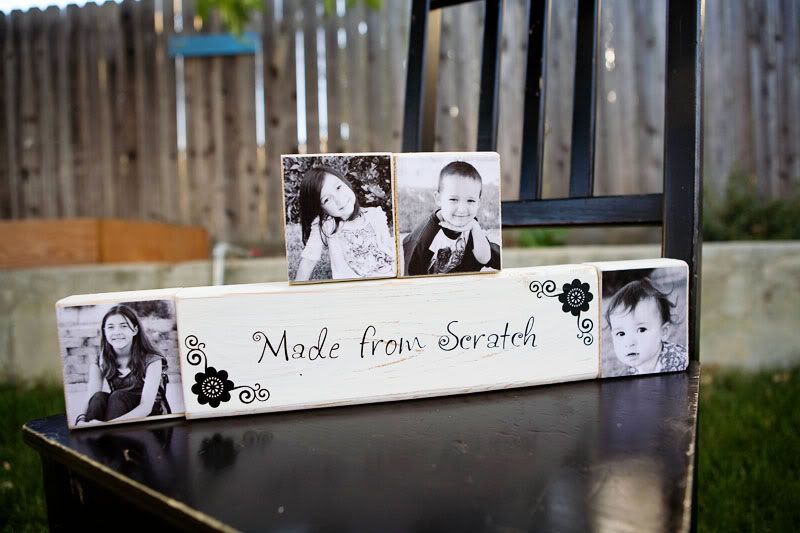 I really love how it turned out and can't wait to put it somewhere. Right now, our house is filled with Halloween decor. Well since the end of September, Halloween has taken over. We love Halloween over here. I'll have to find a place soon, so I can stare at my cute kids all day!