I was putting away the Halloween decorations when I came across a lonely wreath. It used to look like this. . .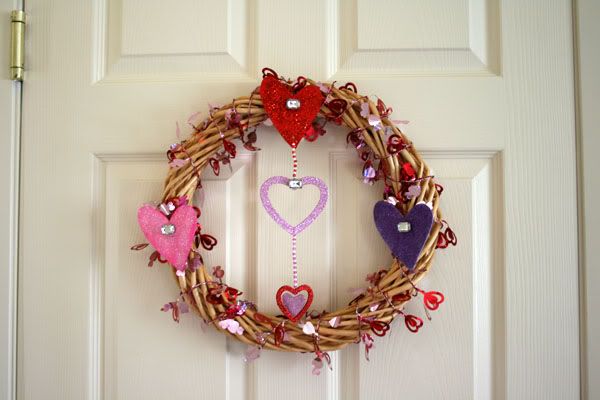 But had since been striped of anything sparkly or lovely.
Since, I didn't want to go to the store to buy anything, I just looked around my house and gathered whatever I could find or had leftover.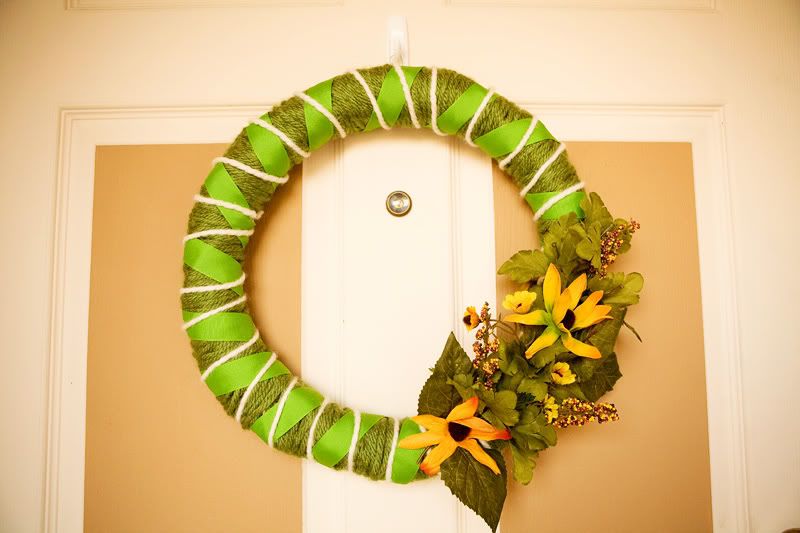 I found some leftover yarn and ribbon.
I also had some flowers from another wreath that I took apart.
I love taking apart things to make other things. The fun can never end when you do it that way!