Awhile ago, I made all of my kids aprons. Zoey wasn't even born yet and so she doesn't have one. She doesn't seem to care because I see her wearing her sibling's aprons with no problem.
I thought I would make her own today.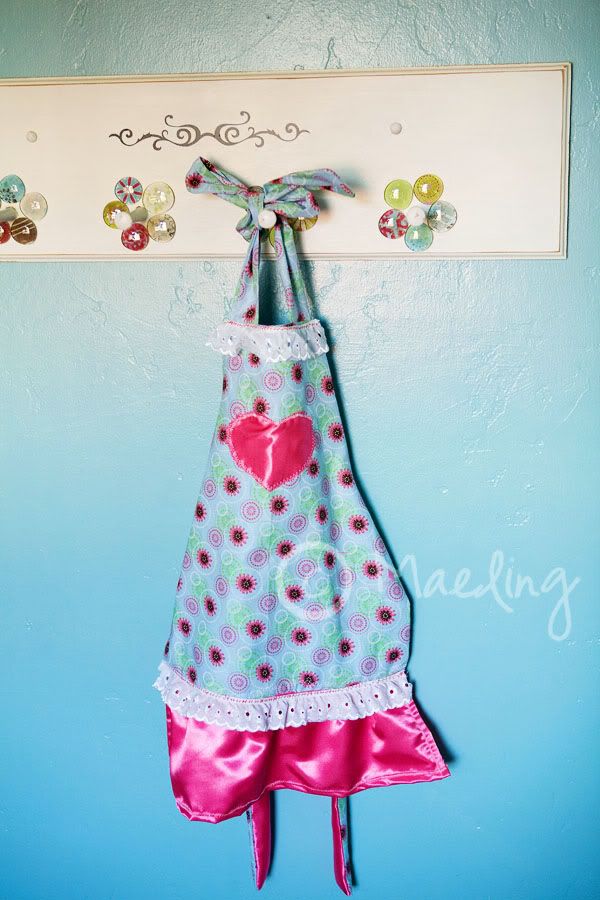 I hear Santa is probably getting her something to go with that apron for Christmas-we're pretty close, Santa and I.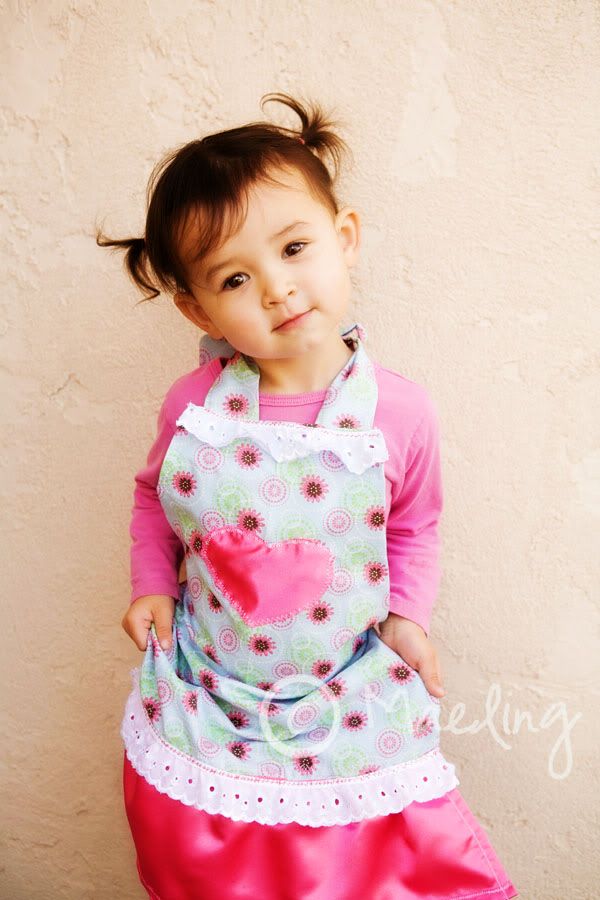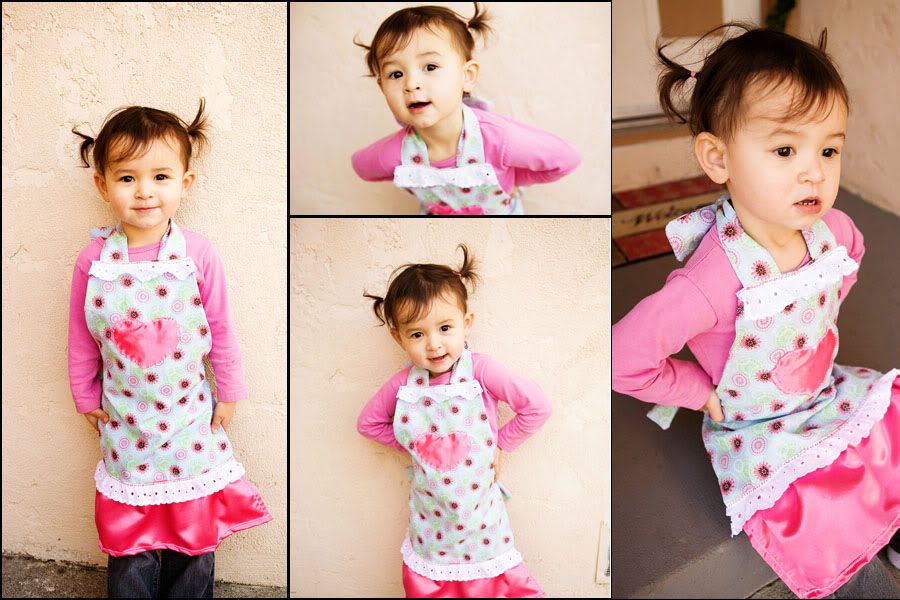 Can't wait to see her with everything! She's going to be a little mom.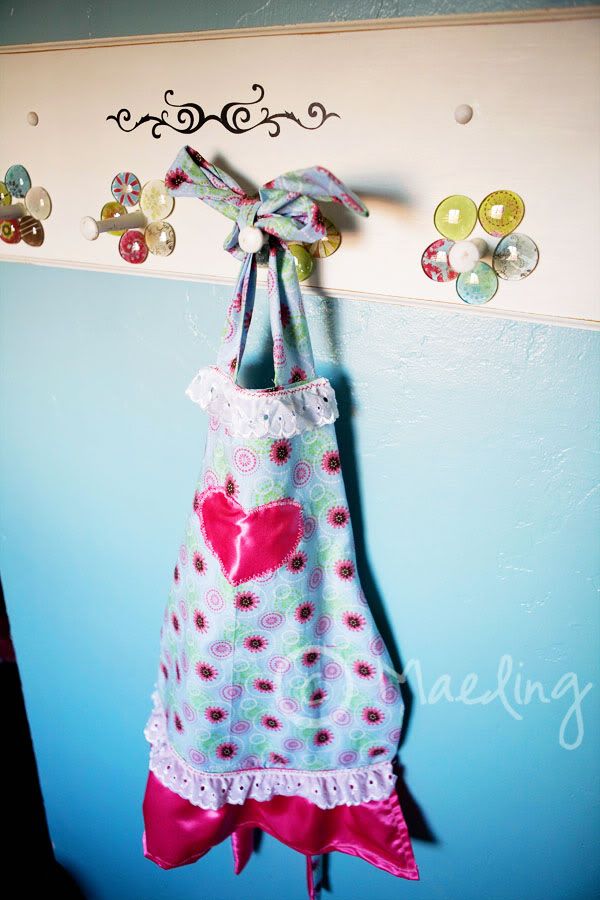 Maybe she'll cook me something!