I made a giant vinyl sign last year because I thought I was being so funny.
"Happy Val Day". . . get it. . . I'm Val!
Oh yes, I am so hilarious.
This year when I pulled it out, I decided to give it a make over and came up with this: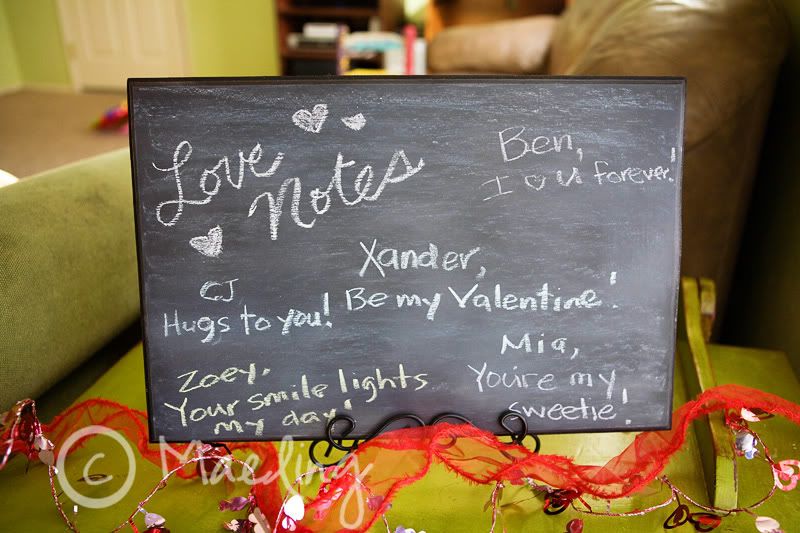 I just used some leftover chalkboard paint and chalk. I think it would be fun to let the kids write some love notes on it too!