Every year, when I get out my decorations for Valentine's Day, I am always surprised at how little I have. Yesterday, when I put up my decorations and saw the holes of emptiness, I decided it was time to get my Valentine decoration groove on!
Ben had this shadow box that he said I could have. It has always been in the back of my mind, so if I ever thought of or saw a cute idea, I would have it on hand.
I also have a pretty good collection of buttons. I collected them back in the day when I was teaching school and have kept them around. Buttons always come in handy.
So I spray painted the frame black (it was an ugly brown) and used spray adhesive to attach fabric to the inside.
Then, my oldest daughter helped pick out the buttons and put together the heart on the outside frame. Last, I glued the buttons on.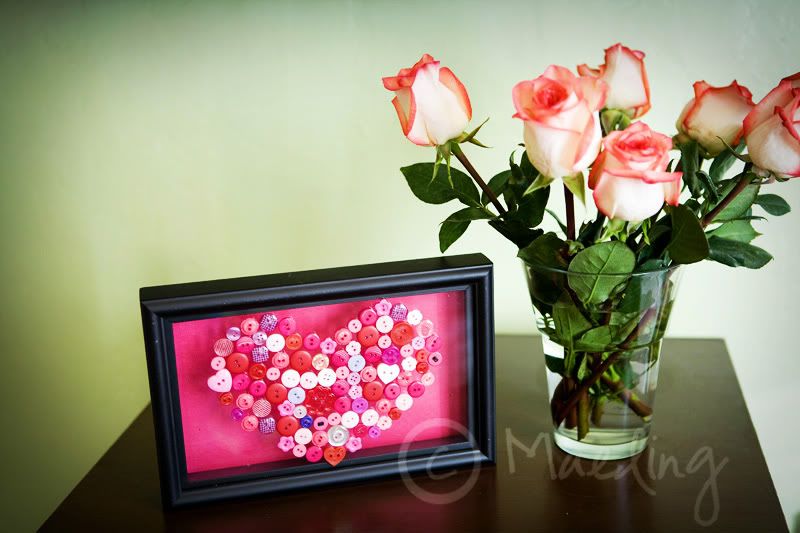 I told my daughter that I love making my own decorations. I had the best time just talking and crafting with her. It is something I should do more often!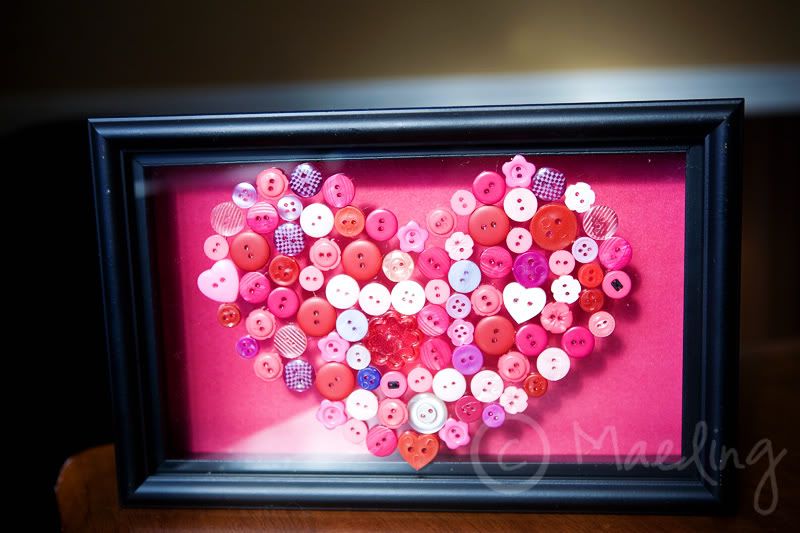 I've got a few more Valentine crafts to post, so stay tuned!