I've been secretly lusting after some candlestick holders. So while I was at Ikea I picked up a few. Then. . . I put them on my shelf and stared at the all day wondering what I could put on them.
Ben made it so easy for me to think of something when he gave me some extra styrofoam balls he got off the. . .you know what I'm going to say. . .
Free shelf.
I love that shelf.
Here's what some conversation hearts, glue gun and styrofoam ball can do. . .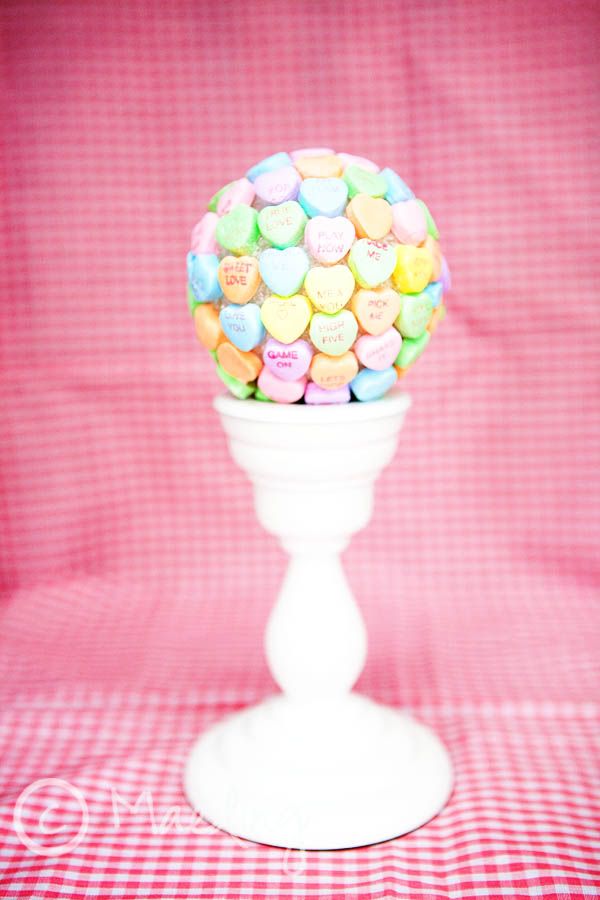 I thought about painting the ball before so the spots not covered by the hearts wouldn't show but in the end just glued the hearts on.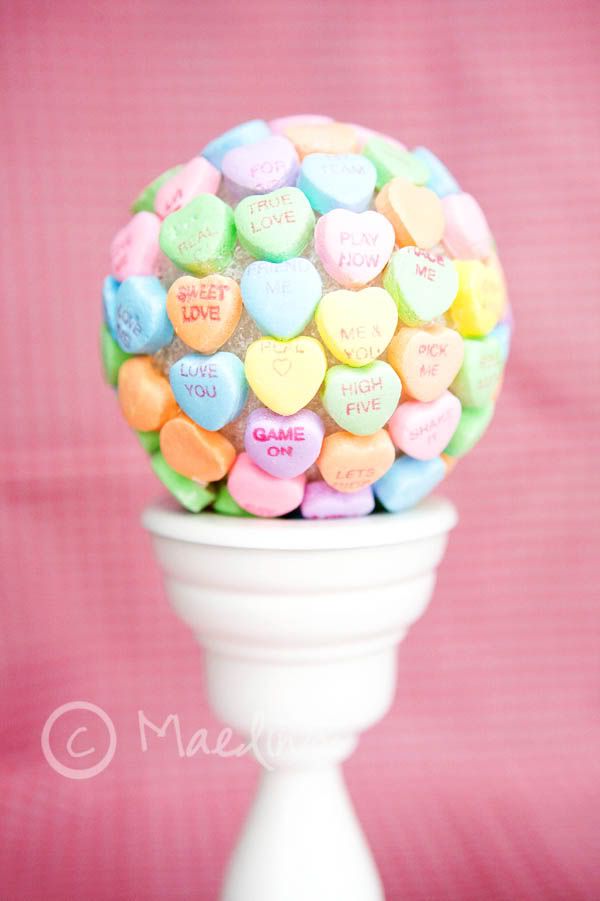 I think it turned out just great and so I had to make two! Because we all know that two is better than one!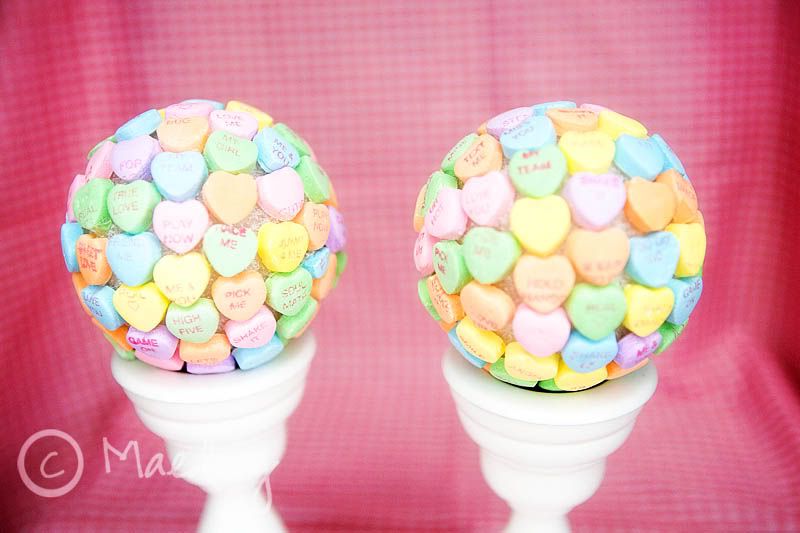 My kids' reactions to all of this candy madness?
"Oh please can I eat it?!"