My
sister in law
has inspired my pegboard making. She told me that it was easy to get hooked making them and I can see why.
I made this one for my friend who is having a boy in the next week or so.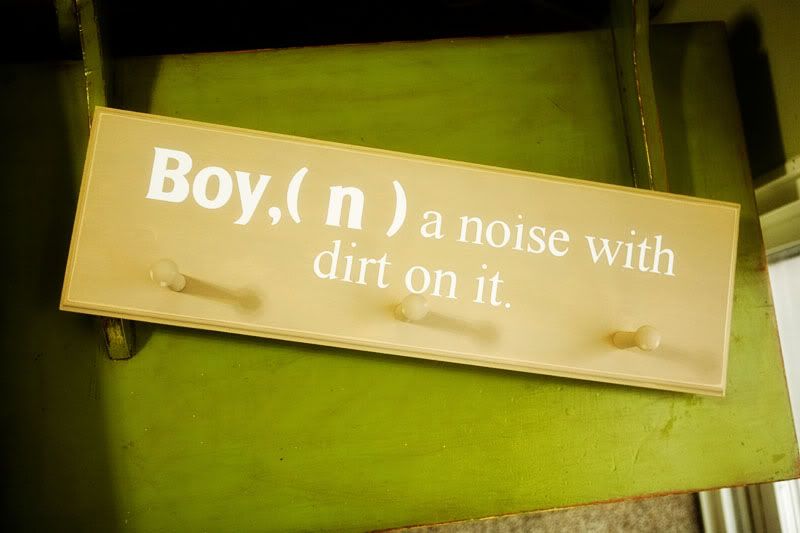 I love the saying because it is so true about little boys, they are noisy and dirty!