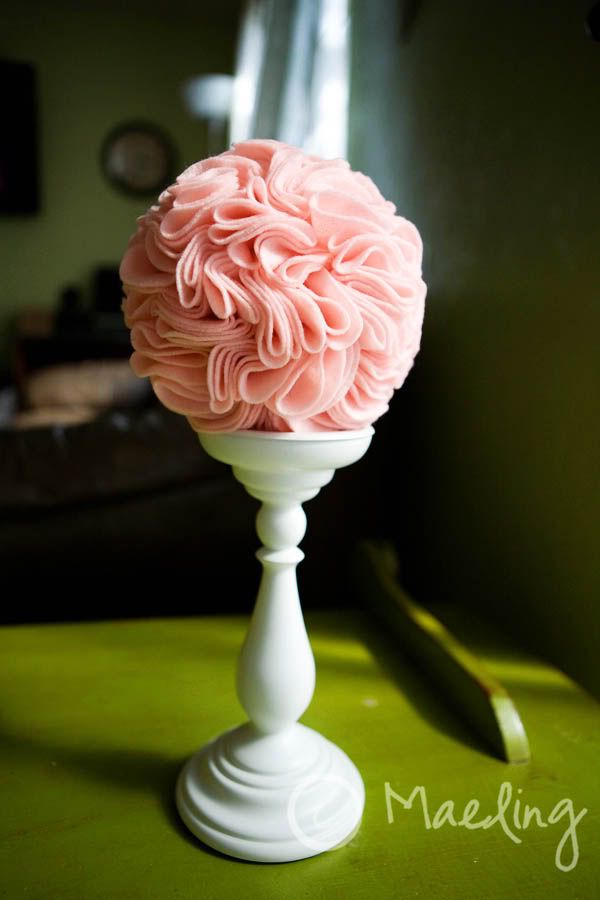 Where we live in California, it feels like we have 2 seasons. Summer and then something that feels like fall/spring time. I really can't complain. The weather is awesome here to say the least.
I was beginning to decorate for the spring and felt the need to craft!
This is an easy, yet time consuming project. Here is how you do it: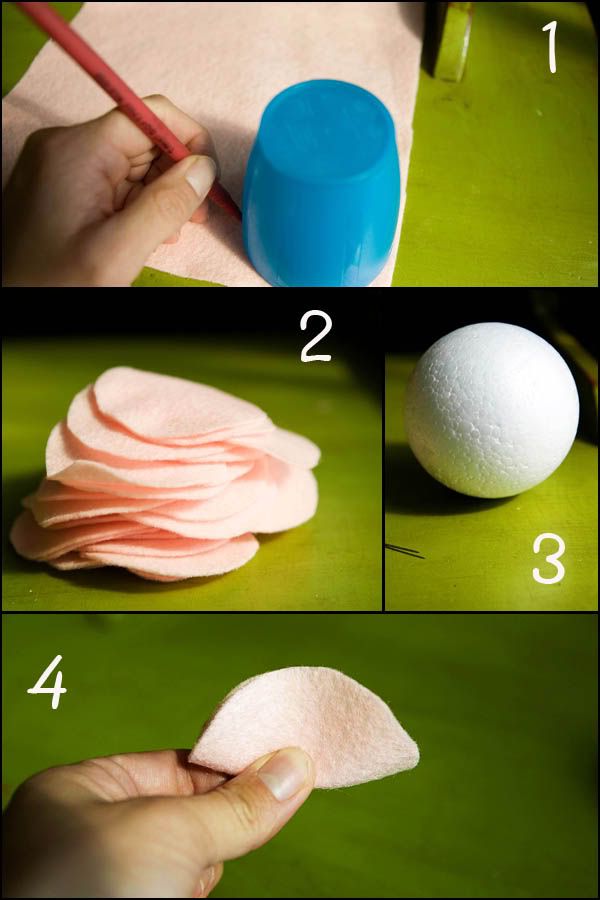 1. I bought a yard of felt and traced circles using an IKEA kid's cup.
2. Cut the circles out.
When cutting, I cut before my line so you won't see the pen lines on the edges.
3. I used a 4 inch foam ball for the large one and 3 inch foam ball for the small one.
4. Fold the circle in half.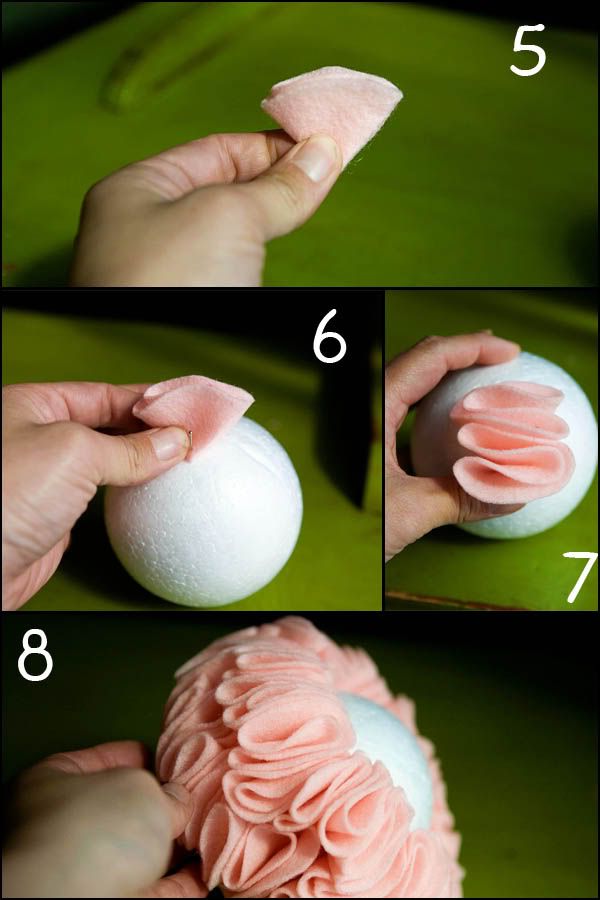 5. Then fold in half again.
6. Use a pin to connect the pointy part into the foam ball.
7. I alternated the direction of each one. Open side on one and then I flipped it for the next one.
8. I went down the center all the way around the foam ball. Then I started a second line underneath it.
9. I finished one half of it and then did the other half.