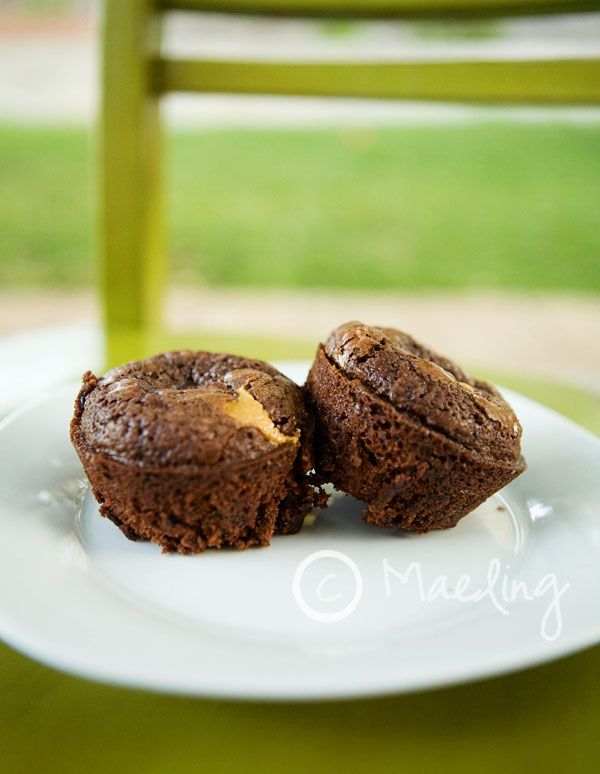 So I was on Pinterest the other day looking for some ideas on a dessert. I saw something similiar to this but done a little differently. I'll show with you what I did and then share at the end, other ways which you can do this.
1. First, I just used a store bought brownie mix. Make it according to the package directions.
2. Then I filled a muffin tin pan with the brownie mixture. I filled each one half full.
3. I then scooped a chunk of peanut butter on top of each cup.
4. Last, fill each muffin cup to the top with the rest of the brownie mixture. I made 12 brownies with one package of brownie mixture.
5. Bake in the oven at 350 for about 30 minutes.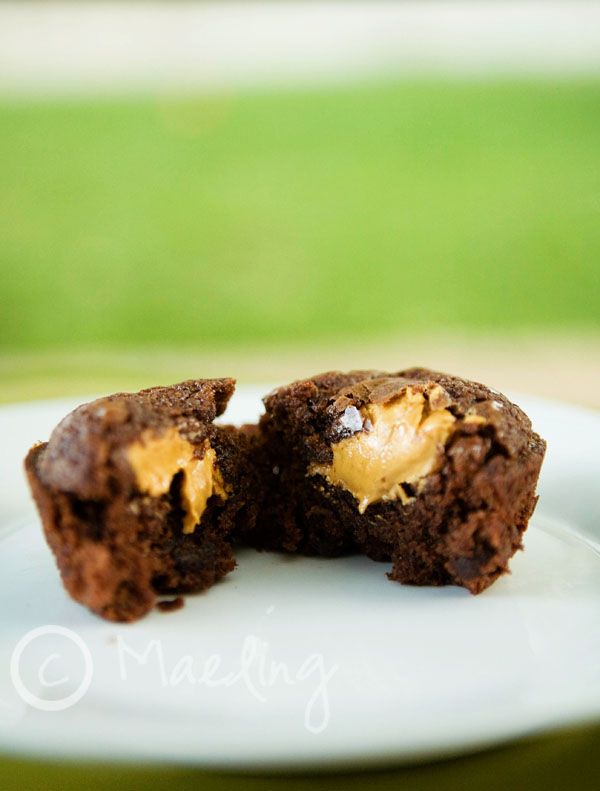 There are a couple other ways in which I saw this done. . .
1. Make the brownies and fill the muffin cups to the top with the brownie mixture and then bake. Instead of putting the peanut butter in before it bakes, wait until you take the brownies out of the oven. The brownies will hopefully sink in the middle. That is where you place the scoop of peanut butter. You can also sprinkle some peanut butter and chocolate chips on top.
2. Another way is similiar to the way I did it above. Instead of putting a scoop of peanut butter in the middle, place a mini reese's peanut butter cup. Place some brownie mixture on top and then bake.