I shared this project a couple of years ago when I was featured on Poppies at Play. I have received so many comments from people who liked the idea over these past couple years, that I thought I would put the tutorial on my blog.
And. . . just the other day, I received an email from someone who found the birthday chart on Pinterest and wanted to know if she could feature my post on the
Canadian Family Magazine Website

.
So here is the tutorial. . .
MATERIALS:
Little gingerbread men. I got mine online at Hobby Lobby.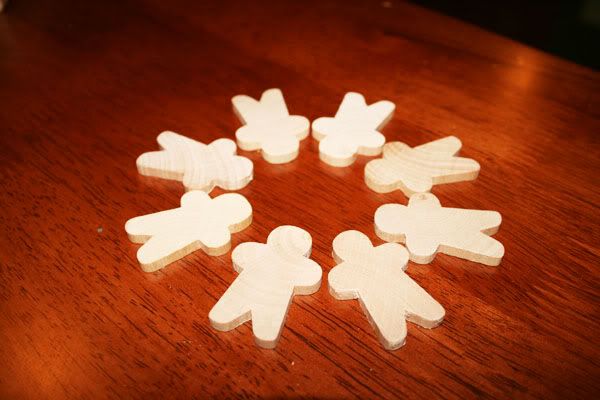 Board and vinyl lettering

LET'S GET STARTED!
1. Paint your little
gingerbread men/women. I color coded them according to family.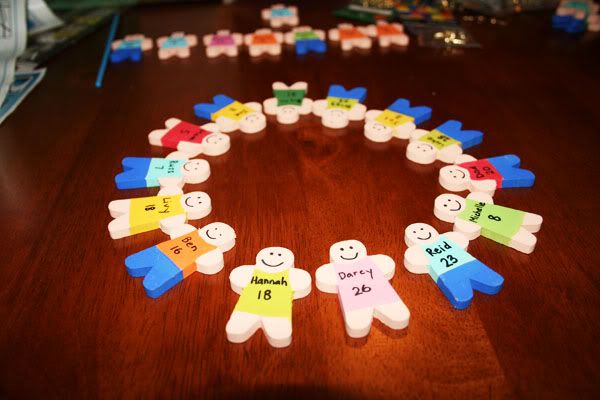 2. Play around with them because you can't resist. Lil' People
dominoes was my favorite!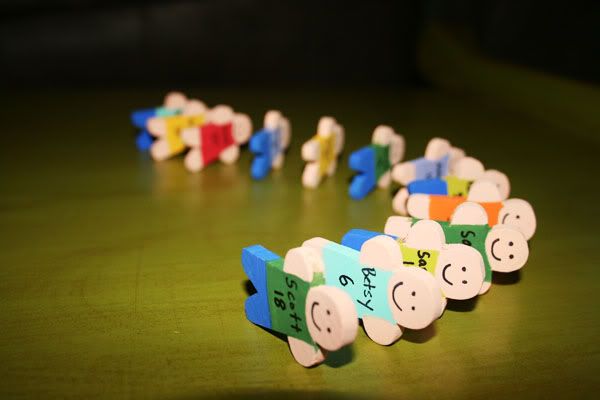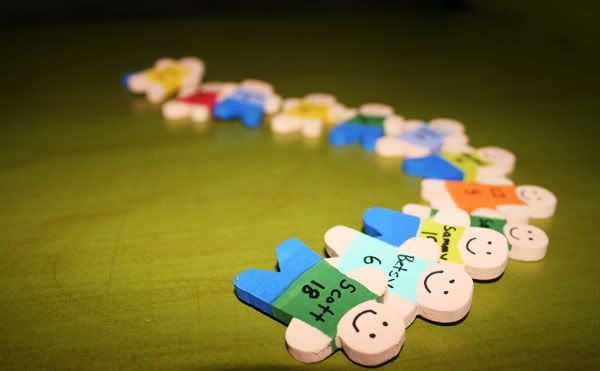 3. Drill holes in the tops and yes, I must say this, the bottoms of your lil' people
.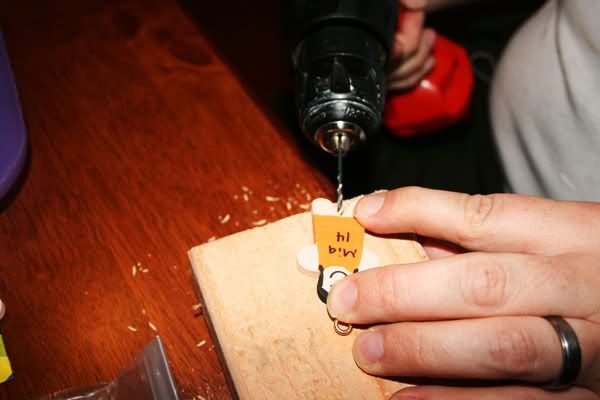 Be careful not to drill too far, this could happen. . .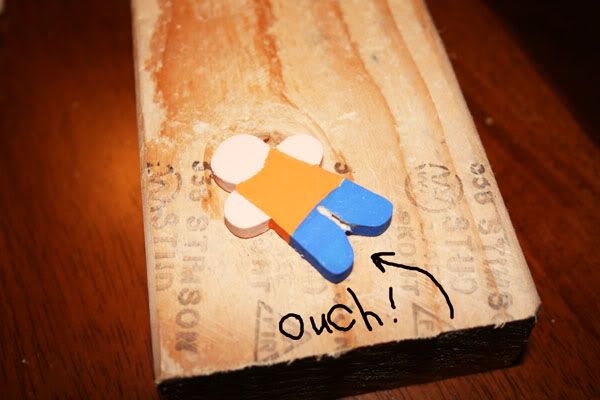 But don't worry, no matter what mistakes you make, the lil' people will always be smiling at you!
They are quick to forgive.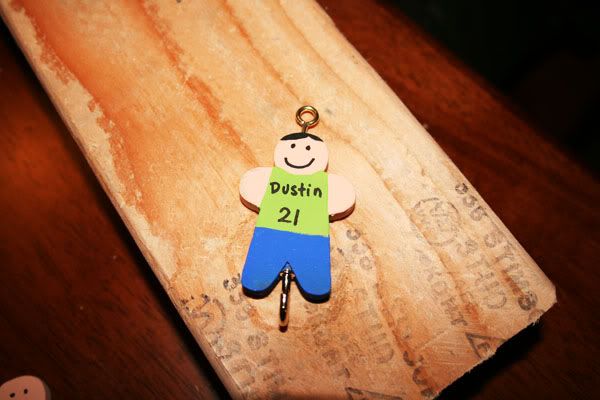 After screwing the hooks and eyes in, make sure you put some hooks on the birthday
board.
And now, the best part. . .putting the lil' people
on.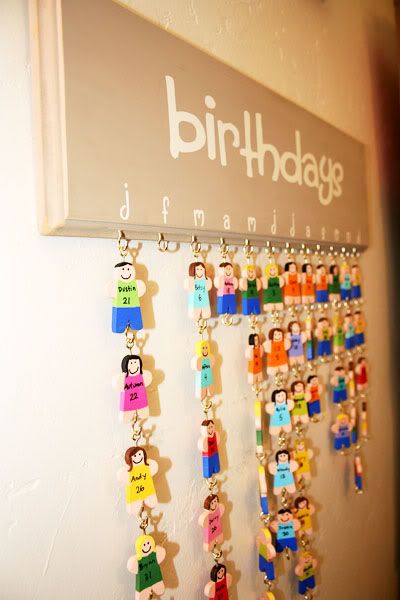 Now, I can continue my quest in becoming the best aunt in the world because I will never forget a birthday!