My daughter is having a camp themed birthday party and I was trying to think of what crafts we could do during her party that stuck to the theme. I came across this no sew bandana pillow.
She wasn't too crazy about the bandana pattern so I thought I could do the same thing using fleece-like material. She wanted something soft. So I came up with this. . .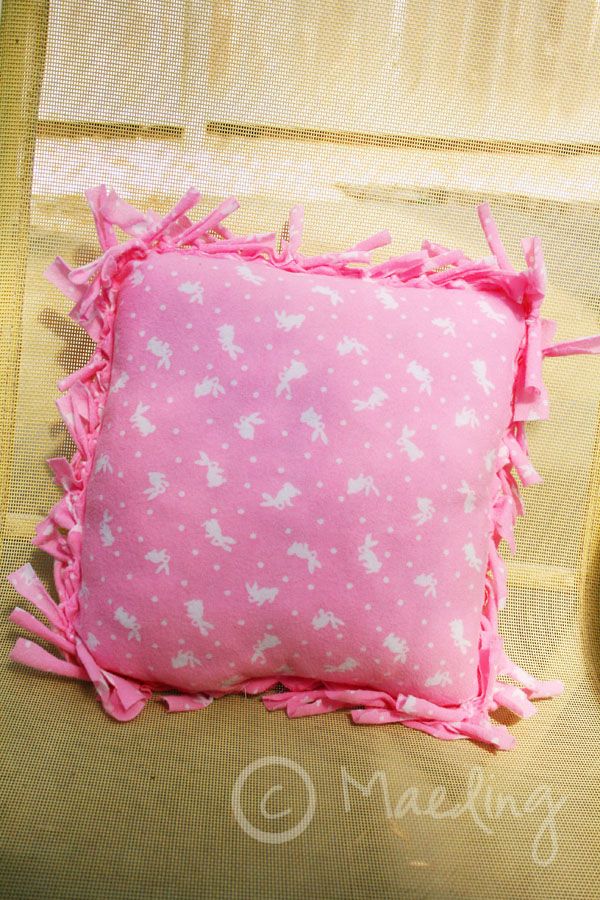 I'm not a seamstress by any means, but I thought I would show you how I did it. It's probably the wrong way and there is an easier way to do it, but this worked for me.
First I cut two pieces of material. I was going for a perfect square but ended up with this. One side is actually 1" longer and they are around 16"-17" long on each side.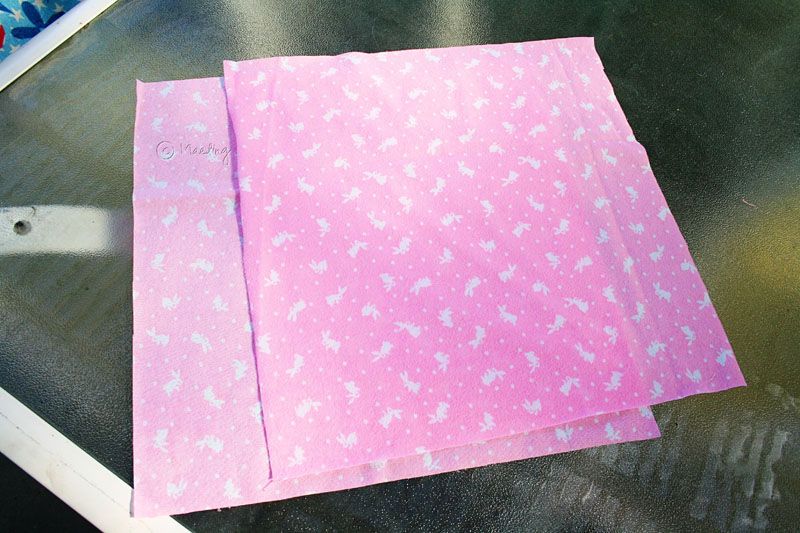 Next, I put back sides together. So the front sides are showing on either side. I then used a pencil and measured 3 inches in on each corner so it looks like this.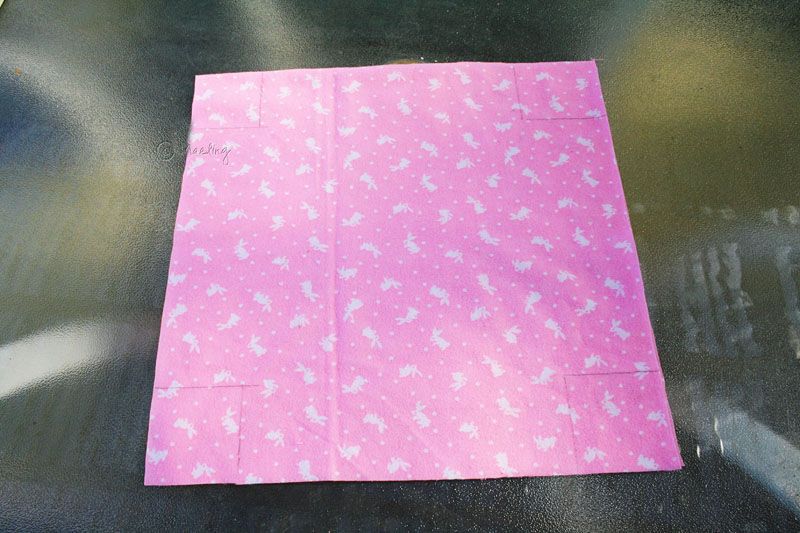 Then I followed the lines and sewed on the inside of my markings. I left a hole to put the stuffing in and then zipped the sewing machine over the open part.
Next, that corner that I marked to help me sew the pillow part, I cut.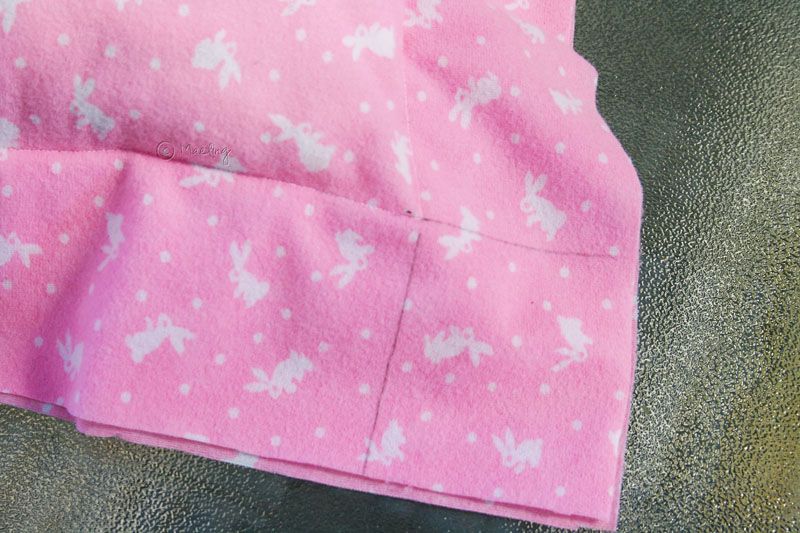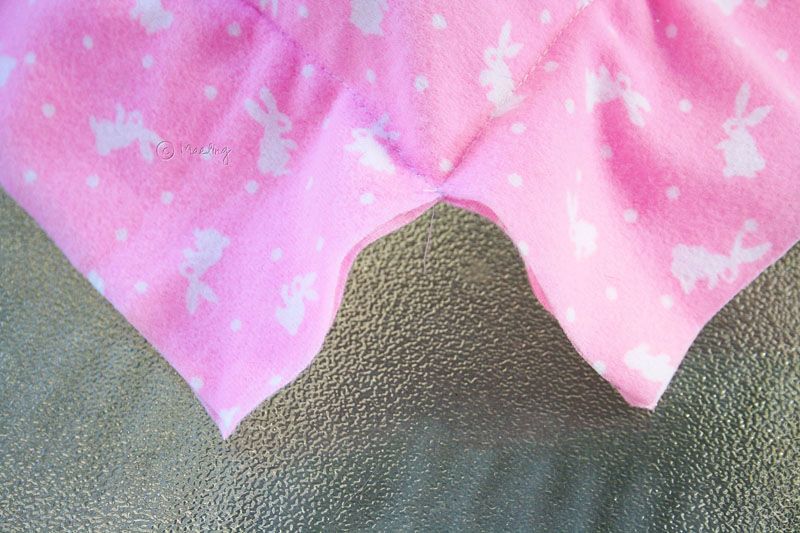 Then on the edges I cut about 3/4 " strips all around.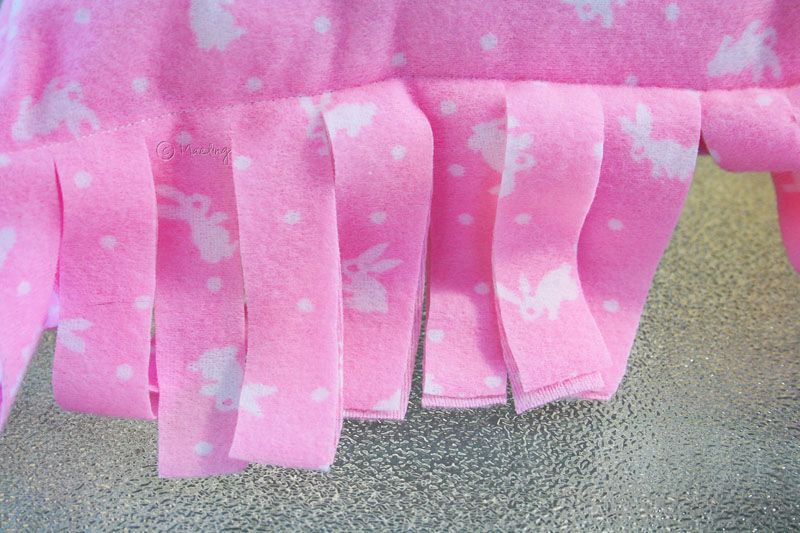 So then your pillow looks like this. . .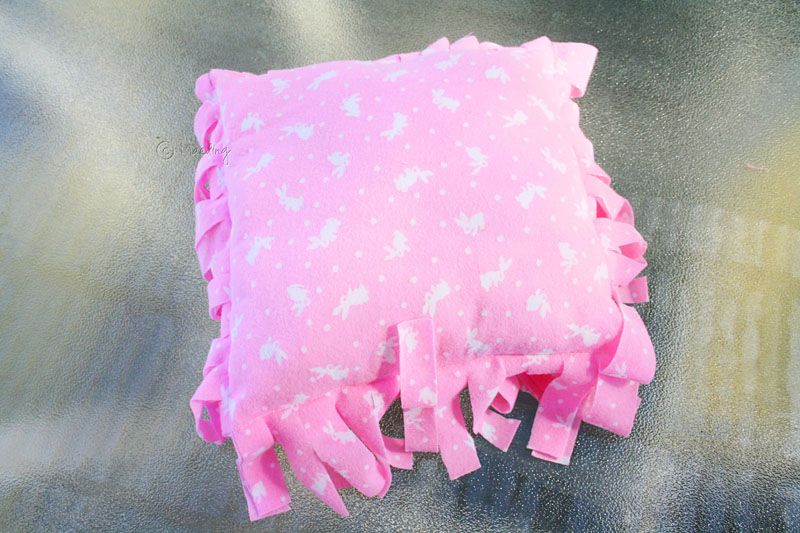 The last part is tying the edges and then you are done!
My kids loved these tiny pillows and the girls at the party loved them too!