Every year I get to make a Fourth of July birthday cake for my littlest one because her and America share a birthday. I really have fun coming up with something fun. This year, I was Pinterest inspired.
One of these years, she is going to get sick of red, white and blue and demand something else. . .
Until then. . .I will enjoy doing things that are predictable. Oh and I made that shirt too!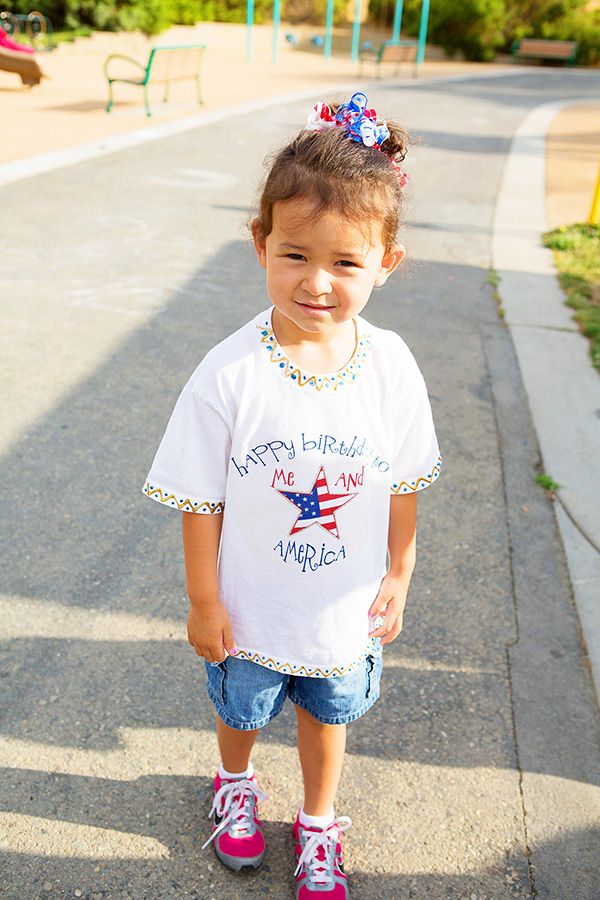 I love this girl so much! She is my bright sunshine.