Mia has been thinking about her birthday party for about a year now. She wanted to have lots of candy at her party, which is so surprising because Mia doesn't really like to eat alot of candy. We came up with the "Sweet Shop" idea and everything came together after that.
I love planning with a theme, it really makes coming up with ideas pretty easy. The first part was coming up with an invitation. I'm pretty hooked on making up the invites myself in Photoshop and printing them off on 4X6 prints, which are about .20 each. I haven't done the math, but I think that is a good price compared to having them printed off at other places.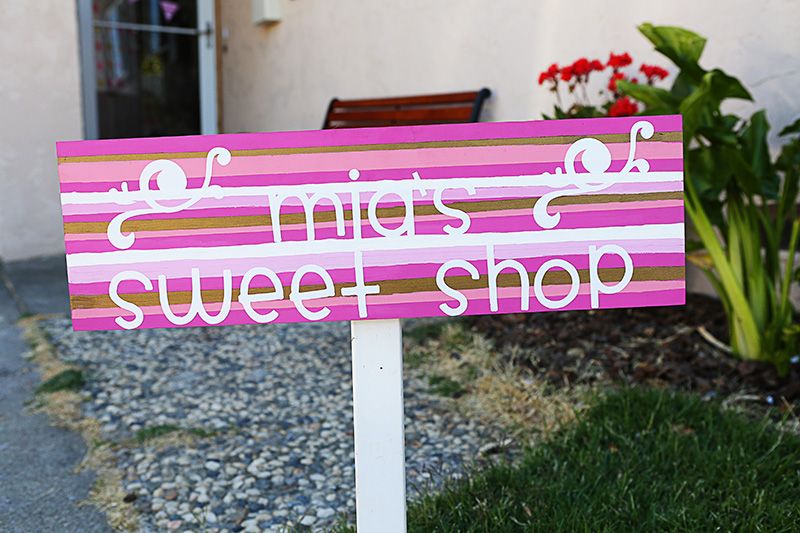 I loved the color scheme that I found for the invitation and decided to use that with my other decorations. I painted the board and then I cut some vinyl out for the sign and making everything else was a piece of cake! Ha! Get it? Ya, so cheesy I know.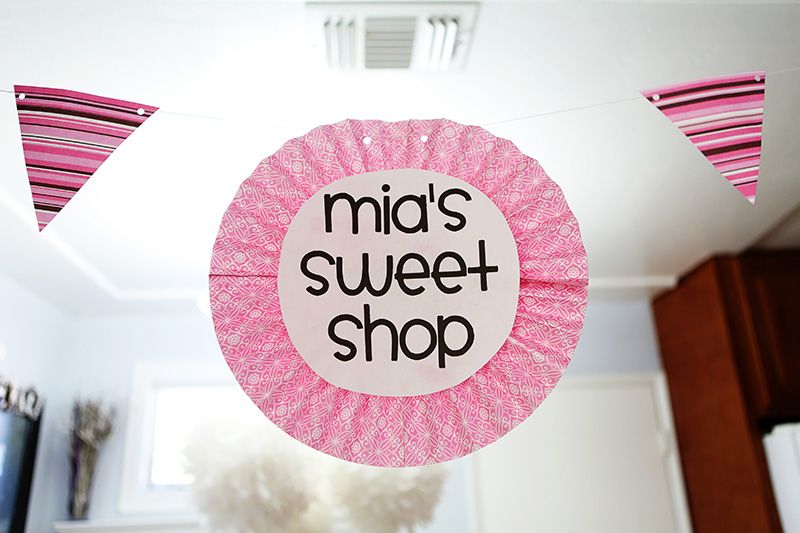 I bought some candy jars from the dollar store and used some small mason jars for the rest and some noodle containers. I think I could have gone on forever buying candy, there is so much to choose from.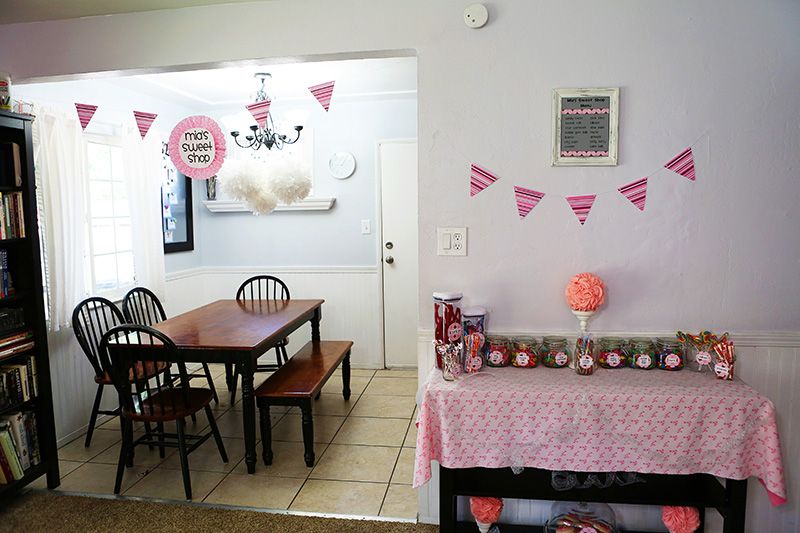 I made each of the girls matching aprons. It didn't take me as long as I thought and went pretty quickly. They each looked so cute! Then we made some cake balls. Yes, I let them stir it with their hands. . .probably really gross but don't worry they washed them first.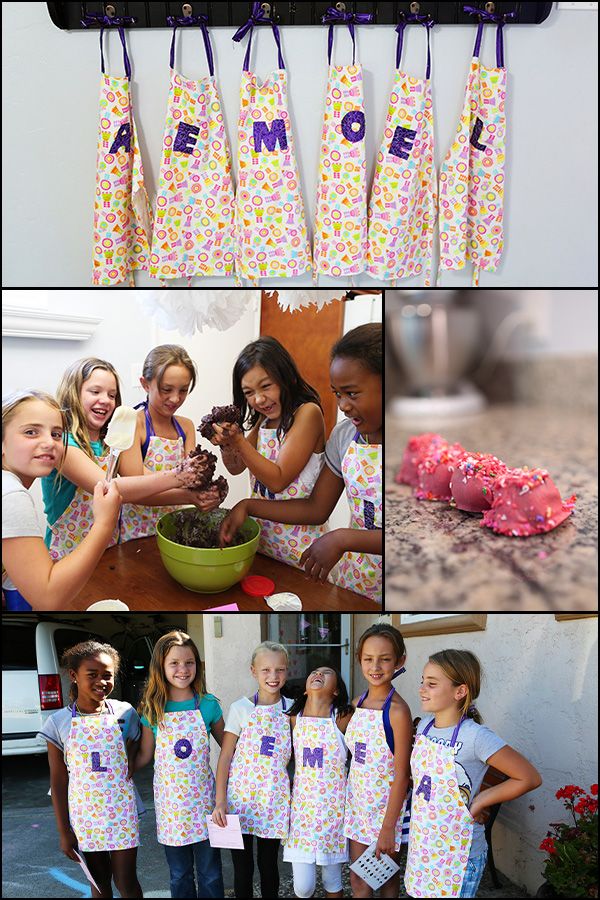 Next, we headed to Kara's Cupcakes which are SO GOOD! I'm not much of a cake person but Kara's cupcakes are so light and not dense and taste like heaven! They each got to choose their own gourmet cupcake. It was so hard to choose, they all looked delicious!
We came back and did some "Sweet Bingo". The girls each created their boards with the same pieces and could place them anywhere on their boards. Each time the girl's won, they got to choose something from the "Sweet Shop" and put in their candy bags. We did five in a row, diagonal, four corners and then finished with a blackout, where everyone won and was able to get a little bit of each of the candies.
Then my husband helped them make their own small personal pizza. They were so cute! We squeezed nine candles on the cupcake and sang "Happy Birthday" to our Mia.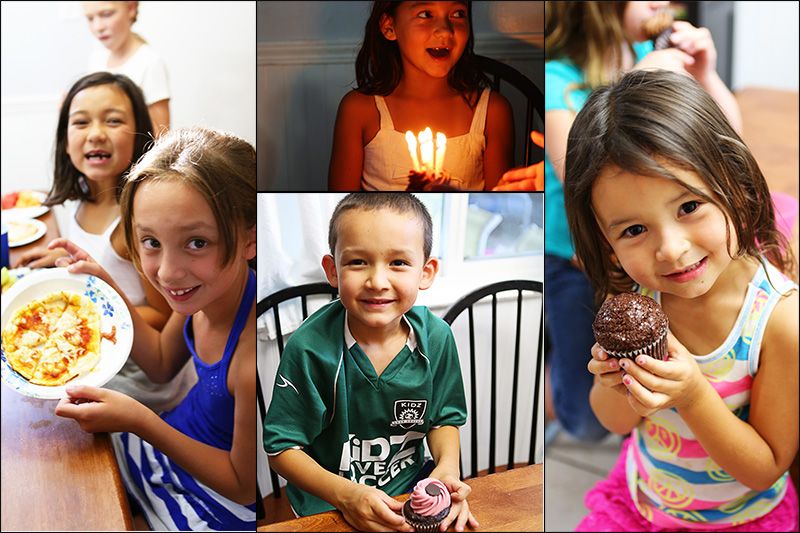 I will "note to self", that when doing a party that involves lots of candies and sweets, be prepared for hyper and crazy kids!

Yeah, they look all so sweet and innocent here, but I've seen what lots of candy can do. . .we spent the rest of the night detoxing!